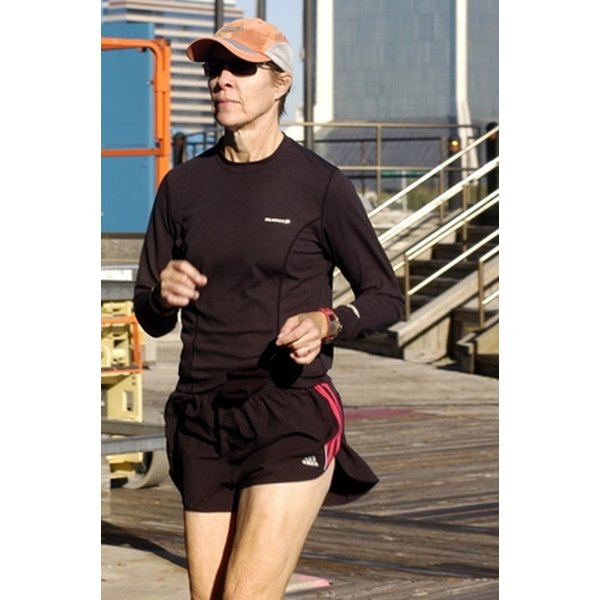 A heart rate monitor is a wise accessory for anyone who is attempting to become physically fit, lose weight by changing food intake and beginning to exercise, or when participating in a new sport. It allows you to control your intensity in physical activity to avoid muscle soreness, strains and overexertion. Monitoring your heart rate differs from your pulse rate because it enables you to measure the contractions of your heart over a period of time, according to HeartMonitor.com. Reebok makes two models. Both include a wrist attachment, referred to as "Strapless." However, one comes with a wireless chest strap that wraps around your body.
Wrist Heart Monitor
Put the Strapless heart monitor on your dominant wrist. Its convenient shape looks like a wristwatch so most people wear it on the same arm as a watch.
Exercise at your normal pace. When you want to check your heart rate, place two fingers on the silver tone buttons on the top face of the heart rate monitor.
Leave your fingers on the two buttons for approximately four to six seconds to read your heart rate.
Monitor with Chest Belt
Push the "mode" button on the Strapless monitor until it depicts a picture of a heart shape. It is on the lower left side of the monitor.
Moisten the back of the chest strap and attach it around your body.
Check the watch anytime while you are exercising and your heart rate will be registered there.