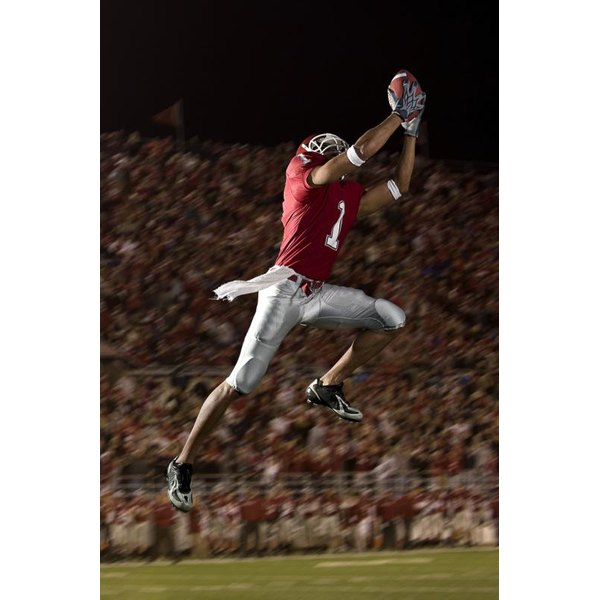 When it comes to football protective gear, the helmet and shoulder pads are the most recognizable. But lesser-known and less-visible pads like the neck roll, can be just as vital to protecting you against injury. The neck roll attaches to the shoulder pads and helps stabilize your head and neck during collisions.
Step 1
Set your shoulder pads on a flat, level surface. Place your neck roll on the top of your shoulder pads, aligning the four brass eyelets on the pads.
Step 2
Use a marker to mark the holes where your neck roll will connect to your shoulder pads through the four eyelets. Remove your neck roll from the top of your shoulder pads.
Step 3
Use a drill to make holes in the shoulder pads. Some shoulder pads may have holes pre-drilled into them.
Step 4
Place the neck roll back on to your shoulder pads, aligning the eyelets with the holes you drilled. Insert the screws into the holes, and use a screwdriver to tighten them.