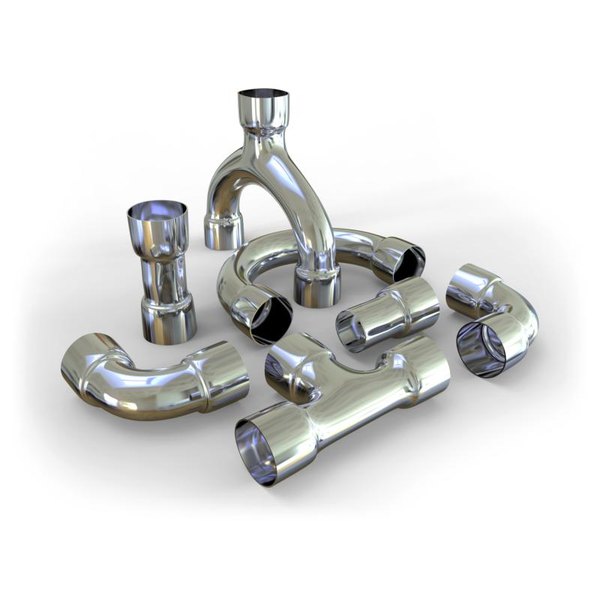 While kettlebell training effectively builds full-body muscular strength and develops the cardiovascular system, buying kettlebells can be expensive, especially if you're looking to acquire ones of various weights. You can make your own, adjustable kettlebell for about $10 to $20 with a visit to the plumbing section of your local hardware store. Purchase one pipe fitting sized 3/4-inch diameter X 8-inch long, two nipple pipes sized 3/4-inch diameter X 4-inch long, one pipe T-junction sized 3/4 inch in diameter, one floor flange sized 3/4 inch and a spring clamp. You'll also need weighted plates. The weights can be changed out to accommodate strength developments and different exercises.
Building Your Kettlebell
To build the kettlebell's handle, screw the two 4-inch nipple pipes into the handles of the pipe T-junction. The two nipple pipes extend the length of the T-junction for a more comfortable handle. Next, screw the 8-inch pipe fitting into the single shaft of your T-junction. This longer pipe fitting will lengthen the arm of the kettlebell and will be where the unit will hold the weights. Slide your weighted plate or plates onto the open end of the 8-inch pipe fitting and then screw on the floor flange at the pipe fitting's bottom to keep the weights on the pipe. You can unscrew the floor flange when you want to change the weight. Lastly, attach the clamp onto the 8-inch pipe fitting, just above the weighted plates to secure the weights in place when you swing or lift your homemade kettlebell.