History
Ancient Egyptian artifacts dating to 7,000 years ago depict early societies doing gymnastics, making the sport one of the earliest on record. Around 2700 BC, the vault event was created when gymnasts vaulted over the backs of bulls. By 800 BC, many cultures used gymnastics as a form of military training. Gymnastics began as a formalized sport when it was added to the Olympic games in the first century.
Balance Beam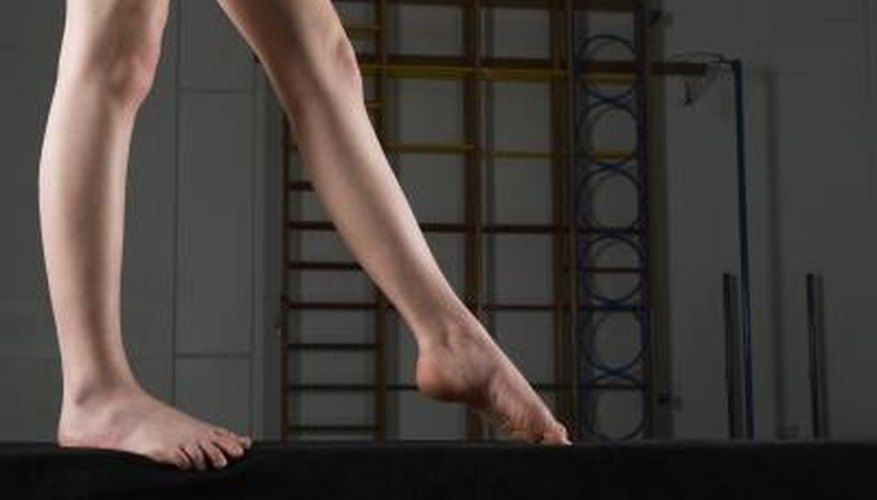 Only female gymnasts compete in the balance beam. This event was a latecomer to the gymnastics world. In the late 18th century, Johan GutsMuths began using a tree trunk to teach young gymnasts to balance. Over the years, this simple concept turned into its own event. The beam was not incorporated as a formal gymnastics event until 1934 at the first women's gymnastics world championships. As the sport evolved, the beam was widened from 8 centimeters to 10 centimeters. It has always been 5 meters long. In recent years, padding was added to the end of the beam for safety.
Floor Exercises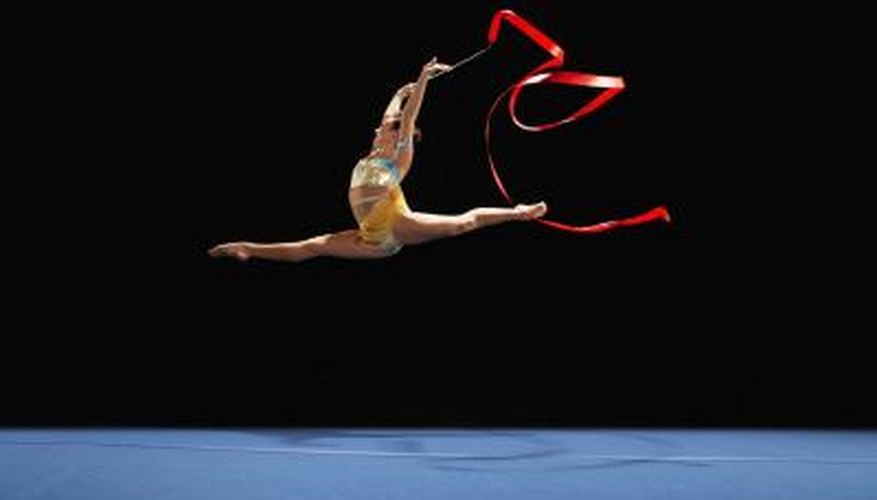 The floor exercises event is essentially a tumbling and dancing routine for women and primarily a tumbling routine for men. Gymnasts perform their floor exercise on a 39-square-foot mat, and stepping off the mat at any time results in point deductions. The floor exercise routine highlights a gymnast's agility, strength and stamina. More difficult leaps and tumbles will typically garner higher scores if the gymnast performs the routine well.
Vault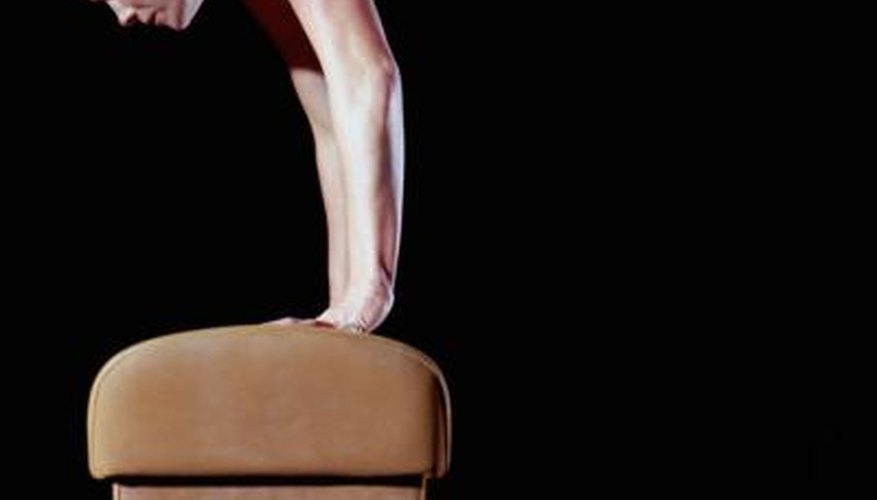 Though the early origins of the vault event involved jumping over bulls, the sport has evolved tremendously. Today, gymnasts run on an 82-foot mat and vault over a 4-foot-high apparatus. When they are in the air, gymnasts must perform twists and turns to raise their score. As in the other events, vaults with higher degrees of difficulty can receive more points. Additionally, gymnasts must stick the landing without stumbling, otherwise they face point deductions.
Bars Events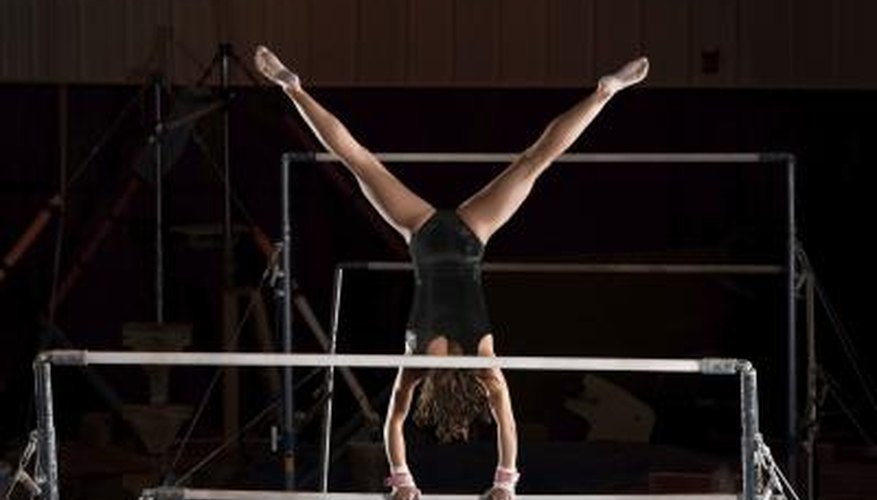 There are three bars events. Women compete in uneven bars, and men compete in parallel bars and the high bar. Originally, both men and women competed in parallel bars. In 1936, the uneven bars debuted at the Olympics as a female event. However, since the uneven bars were so new, women had the option of competing on uneven or parallel bars. In fact, only the Czechoslovakian gymnasts opted for the uneven bars. By 1954, the uneven bars had replaced the parallel bars for women. All three events require gymnasts to tumble, twist and turn on the bars without touching the ground, highlighting the gymnasts' strength and coordination.