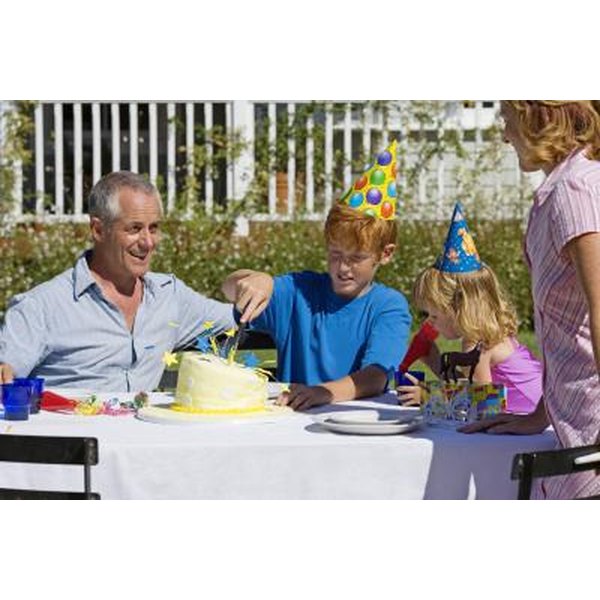 Buying gifts for a young sports fan should be a fairly easy task. Most 14-year-old boys are open books as to what they like. Sports fans love to get sporting equipment, sports video games, tickets to sporting events and sports memorabilia for their bedroom. Many boys who are 14 still have dreams of playing sports in the big leagues some day and anything that reminds them of the dream makes a wonderful present.
Sports Equipment
Giving a 14-year-old sports equipment is a great idea but it is not always easy. A 14-year-old baseball player may be quite accomplished at his game. Buying a glove for a 14-year-old is not advised unless you have him with you and he gets to pick out the glove that suits him and works well for his game. When a boy is 14, he is past the point where mom or dad can pick out the glove for him. Price may be an important consideration, but your 14-year-old should have the opportunity to find the right glove in that price range. The same holds true of a baseball bat. If you are going to surprise a 14-year-old with a sports present, it should be in a sport that he has passing interest and not passionate interest. A 14-year-old hockey fan might appreciate a street hockey stick and puck along with a net. He wouldn't necessarily have to "try on" the equipment for a recreational sport, as opposed to a sport he plays for his school team.
Sports Video Games
These are great presents for any 14-year-old. No matter what system the 14-year-old plays on, he will appreciate a new game to put in his PlayStation, X-box or Wii system. Video ice hockey is widely recognized as one of the most enjoyable and realistic video games. Even those who aren't necessarily hockey fans love playing hockey video games. Madden football, NCAA football and MLB baseball are also great video games that may seem addictive when the 14-year-old is playing it.
Sporting Events
Very few things will make a 14-year-old's face light up like tickets to a major league sporting event. If your 14-year-old is a basketball fan and you can get tickets to an NBA game in your area or while you are on vacation, it's something that may stay with him for decades. Taking a 14-year-old to a Major League Baseball game can also make memories, especially when it involves his favorite team. If you live in Cleveland and your 14-year-old is a Red Sox fan, he would be thrilled to see his beloved Red Sox play the Indians. It's a gift that needs no explanation. Hand him the tickets in an envelope with a card and watch his face light up.
Sports Memorabilia
Most sports fans love to get their hands on memorabilia, and that includes 14-year-olds. At that age, getting a jersey from a favorite player or any professional jersey can be a thrilling present. The same holds true with a game-used NFL football, an autographed baseball, or a hockey stick used by a professional player.