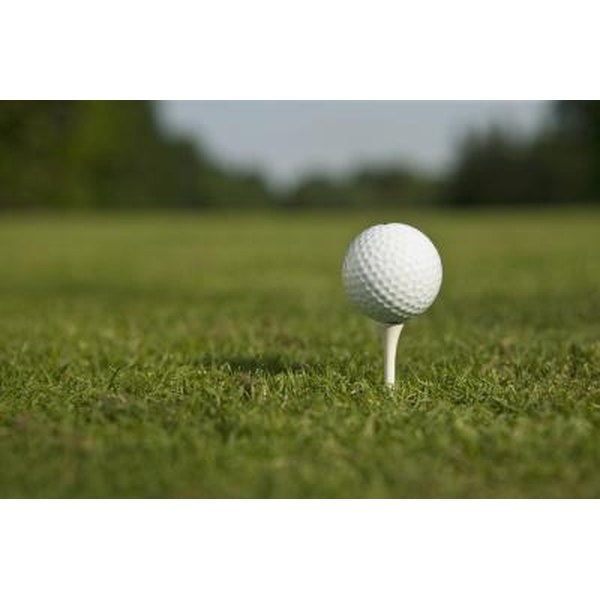 The scramble format is one of the most popular in charity golf tournaments. The scramble format usually involves four players to a team but can also involve two players on a team. In a four-player scramble, all four players tee off. The players determine the best shot of the four and make their second shots from that spot. This is continued for each hole. There are several different versions of this game.
No Repeater
After the first shot, each player hits the ball from the spot of the best first shot, as in a standard scramble. However, in this version, the same golfer's shot cannot be used twice in a row. This prevents one golfer from dominating the action.
Best Team Putting
Putting is one of the keys to scoring in golf. Count the number of putts each team takes. The team with the lowest number of putts wins. If the first player makes his putt, there is no reason for any of the other players to putt. As a result, that team would be credited with a "1," the lowest possible score on that hole. If the team doesn't make its putt until the fourth player, then the team gets a "4" on that hole. This doesn't impact the overall scoring on the scramble, just the team putting score.
Opposite Scramble
This format works best when the course isn't too crowded and participants are all good players. This version uses the shortest drive off of which to play the second shot, instead of the best drive. This tests the group's ability to play the game. Players must negotiate more distance, making the second shot tougher. Struggling players can make the round last much longer and more challenging.