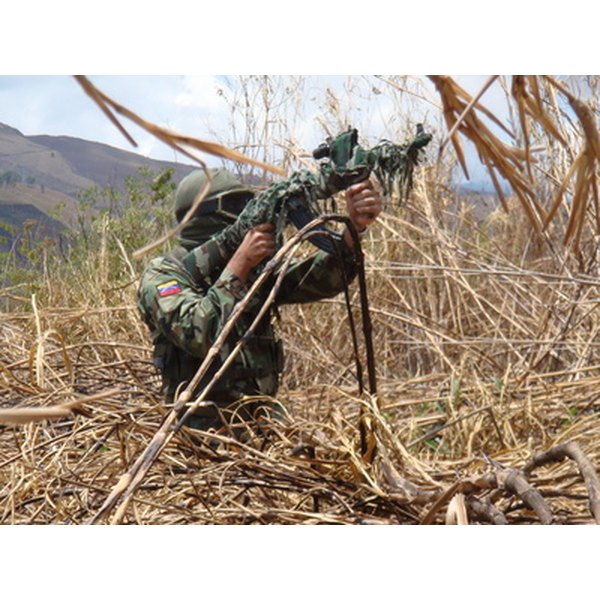 Airsoft is a team-based action sport that is similar to paintball and other military style games. It involves the use of replica firearms that shoot 6 mm plastic BBs. However, just like their real-world counterparts, these weapons have a number of problems that will crop up from time to time. One of the most common but most important issues is a non-functioning trigger. This is a relatively easy fix, but an important one to address, as there is nothing worse than a jammed weapon in the middle of a firefight.
Step 1
Use a hex wrench to undo the the bolts and locking pins on the body of the gun.
Step 2
Carefully slide the top half of the body off, exposing the innards of the weapon. Be careful not to disturb the gearbox or the seal around the barrel. Knocking these parts out of alignment is a huge headache, and the gun won't function properly if they are disturbed.
Step 3
Locate the trigger unit, above the handle and just below the gearbox. The trigger unit is usually silver.
Step 4
Unscrew the top half of the trigger unit. Again, be careful not to disturb the innards, as it is very easy to do a lot of damage to your weapon due to carelessness when making repairs.
Step 5
Reset the trigger on its pegs, and make sure that the spring is properly connected to the top half of the trigger unit. The proper function of the spring is really important, as the tension against the gearbox is what sends the signal to free the BB.
Step 6
Replace the top plate, and then replace the top half of the gun body. Make sure that all screws are tight and that everything fits back together properly. If it doesn't, something is wrong. Don't force it back into place or you will break the gun.