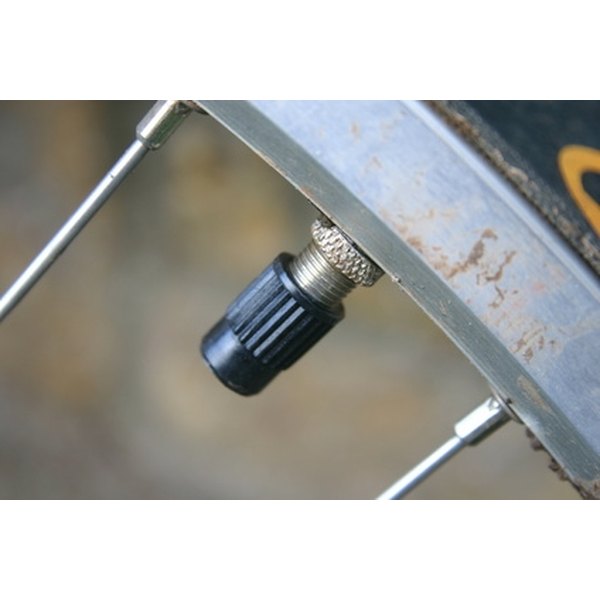 The Presta valve, or French valve, is commonly found on high performance bike tires and inner tubes. It contrasts with the Schrader (automotive style) valve, which is wider and rubber coated. Presta valves don't have a spring inside to keep air from getting out like the Schrader valve has, which actually helps reduce the amount of air released from the tire when you take the pump off the valve.
Unscrew the small cylinder on the threaded pin at the top of the valve, which is a built-in valve cap, a sort of "captive" nut that you can't remove. Unscrew it just a little; unscrewing it all the way makes the pump release more air when you put it on the valve.
Screw on a Presta adaptor if you are using a Schrader pump.
Push the hose end of a Presta pump, or the "chuck," down onto the valve far enough that the hose end holds straight with the valve. A little air should have come out; otherwise, the valve may be stuck and you may have to open it up by pushing down the central pin manually.
Close the clamp on the chuck if there is one. If you're using a Schrader pump, fit the chuck over the adapter as far as possible and close the clamp so the chuck holds fast.
Pump the tire up to the required pressure. Release the clamp on the chuck. Unscrew any adaptor. Screw the Presta valve's little cylinder down until flush against the body of the valve.