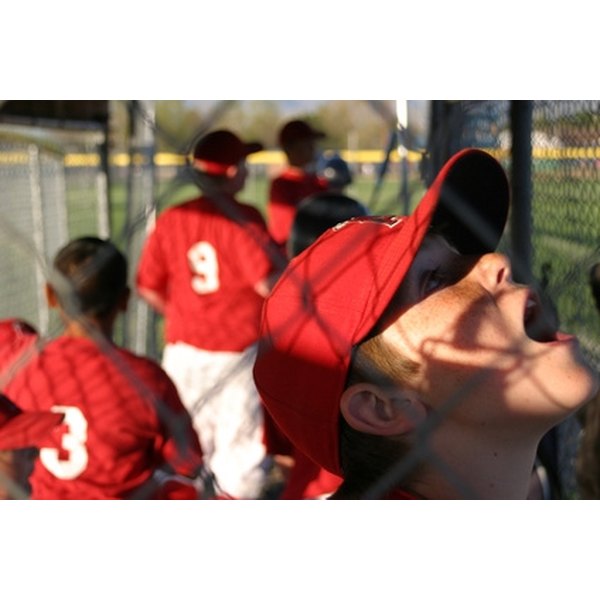 Filling out a lineup card for a Little League baseball team is not always easy. Baseball lineups are formulaic and generally have a clear outline to follow. A well-prepared lineup will lead to run production and wins. Unfortunately, young and undeveloped players can often be inconsistent and too similar to one another for a coach to accurately assess their skills, making it difficult to prepare a lineup card. Luckily, there are indicators a coach can use that will greatly improve the organization of his lineup.
Place your fastest and best base-stealer first in the lineup. This player is known as the lead-off hitter and should be patient at the plate and adept at getting on base. His plate appearances will set the tone for the rest of the lineup and help bring momentum to your offense.
Place a good contact hitter second in the lineup. He should be able to bunt and should be one of the quicker players on your team. It's important that the second batter in a lineup not only get on base, but also advance the lead-off hitter.
Place your strongest all-around hitter third in the lineup. He should be able to hit for power and drive in runs. Batting third will ensure that he sees the plate multiple times during games.
Place your team's best power hitter fourth in the lineup. The fourth batter is known as the cleanup hitter and is very similar to the third batter. This player may strike out more frequently than the third batter and have slower foot speed.
Place a player in the fifth spot who is capable of extra-base hits, but might be prone to striking out. Fifth in the lineup is good place for a player who is struggling with confidence because it does not bear the same pressures that batting one through four does. This player is also often the slowest player on your team.
Place a player who is similar to your second batter in the sixth spot. This player should be able to bunt, as well.
Place your least talented batters in the seventh and eighth spots. These players might be able to hit the fastball, but struggle with breaking balls. These players might also be slower.
Place a player with a good on-base percentage and speed in the ninth position in the lineup. This player is sometimes known as the second lead-off man and is often the pitcher. He should show similar characteristics to the first batter in the lineup.