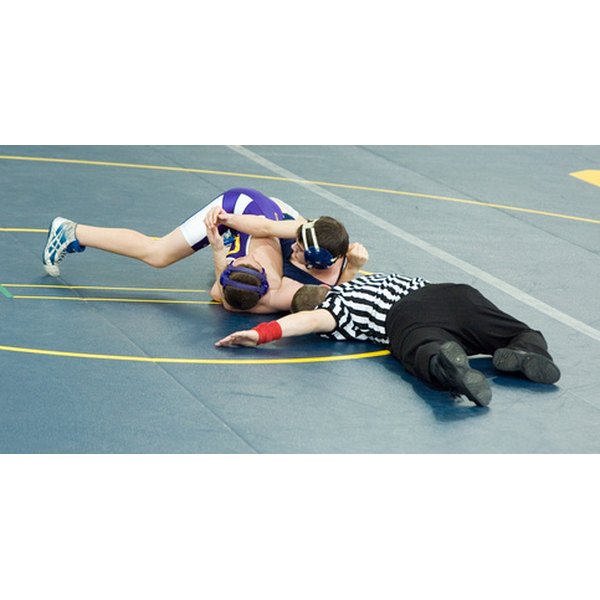 A rat-tail match refers to a wrestling match where an unranked wrestler gets randomly placed into a match with a ranked, called seeded, wrestler or another unranked wrestler. A rat-tail match occurs when a tournament's bracket doesn't accommodate for all the wrestlers.
Wrestling Brackets
A bracket for a wrestling tournament can vary in the number of seeds, from four to 64 or more. For instance, a rat-tail match would be needed if there were nine wrestlers in an eight man wrestling bracket.
Seeding
Performance determines the ranking of wrestlers. Factors considered for seeding may include placement at states and win-loss record.
Considerations
According to West Virginia Wrestling, not all wrestlers may be ranked in a tournament. For example, in a bracket of 16, only the top 10 wrestlers might be ranked, leaving the remaining wrestlers to be randomly placed on the bracket.
The Rat-Tail Match
The winner of the rat-tail match moves on in the bracket, while the loser's fate depends on the type of tournament, single elimination or double elimination. In single elimination, the loser of the rat-tail match is eliminated.
Double Elimination
In a double elimination wrestling tournament, the loser goes to compete in the consolation bracket. A wrestler can place as high as third place at the tournament competing in the consolation bracket.