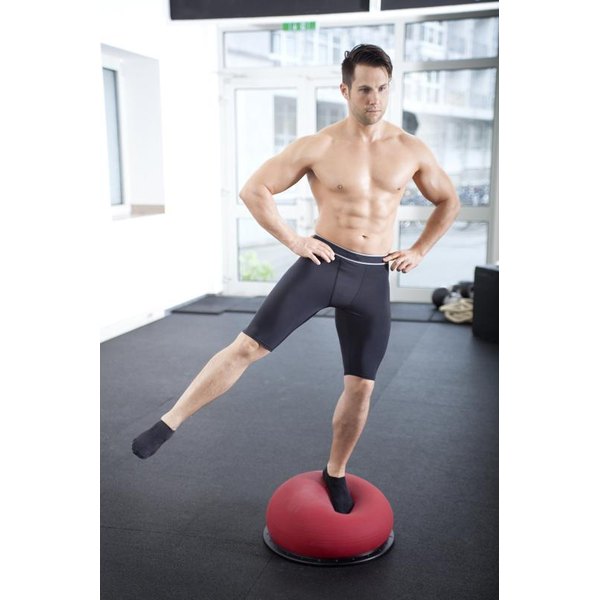 Made by Stamina, the Body Dome is a fitness product that can be used to enhance your workouts. With regular use, the Body Dome can improve your muscle tone as well as help you burn more calories. You can use the Body Dome and the attached resistance cords to target problem areas on the body, including arms, abs and legs. Although no longer produced, the Body Dome can be purchased through online sellers.
Step 1
Use the air pump to inflate the Body Dome. While the top half resembles an exercise ball, the Body Dome distinguishes itself by having a flat bottom which keeps the equipment stationary.
Step 2
Start with the Total Tone Workout. These exercises are designed to give your muscles an overall workout. Simply follow the instructions given in the included DVD.
Step 3
Perform flyes, biceps curls and other resistance-type movements for your arms with the provided strength cords. Hook your feet into the handles of the cords to perform leg raises while sitting on the floor against the Dome.
Step 4
Perform step ups, lunges and squats. Improve your balance by walking on the spot on top of the Body Dome.
Step 5
Exercise with the Body Dome for at least 30 minutes a day. Although results are promised if used as little as 10 minutes a day, optimal results will be achieved by incorporating it in your exercise routine for half an hour.