Fungus has become common in today's world. It takes the shape of the mold found in our homes. It makes itself at home underneath our fingers and toes. It infests the skin, invades the mouth and creeps its way into the respiratory system. Sometimes it hides, making it difficult to diagnose. It also mutates and changes just enough for old drugs ineffective. However, there are things that still work to eliminate fungi from the human body.
Understanding the Basics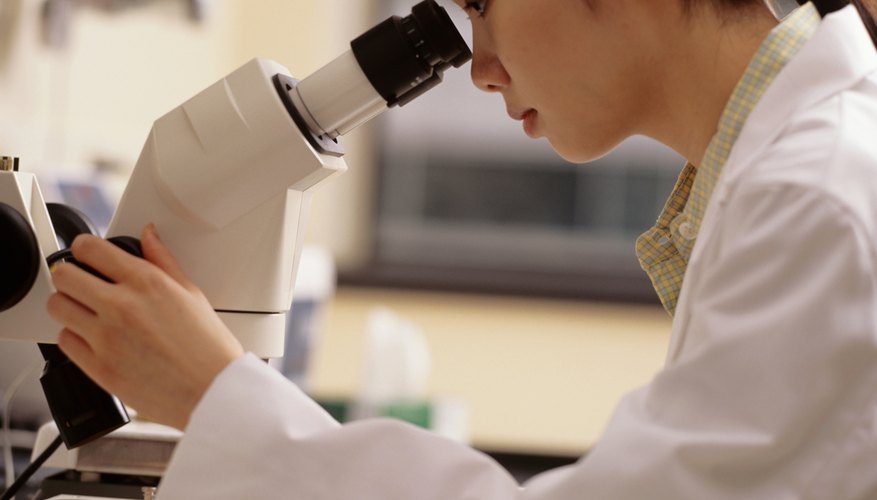 Recognize what a fungal infection is. Fungal infections occur when organic matter doesn't completely die or deteriorate. Instead, it lets loose microscopic spores that allow the fungus to attach itself to something else from which it can draw nutrients and grow.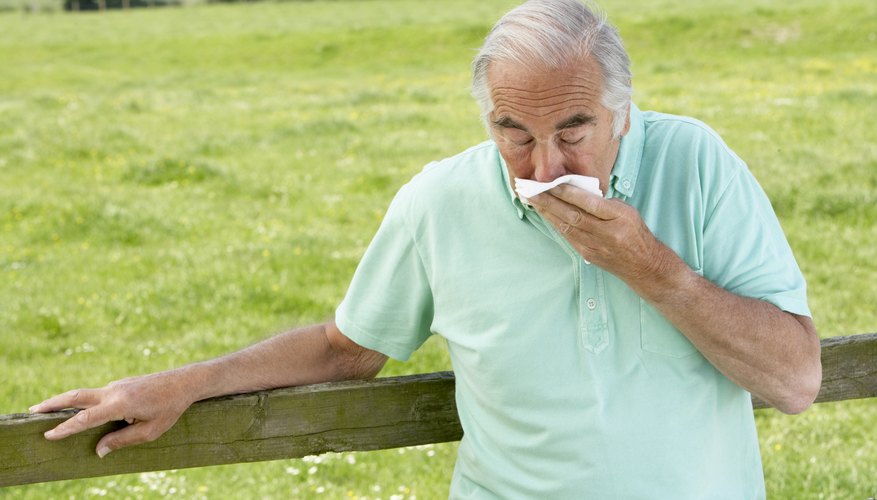 Recognize symptoms of fungal infection. These can include bronchitis, coughing, coating of cheeks, gums or tongue; heart arrhythmia; fever; inability to breathe properly; joint pain; nosebleeds, bouts of pneumonia; weight loss or gain; persistent sneezing; shortness of breath; repeated sinusitis; trouble swallowing; unexplained rash; unpleasant taste; unexplained bruising; vomiting of mucous; and wheezing.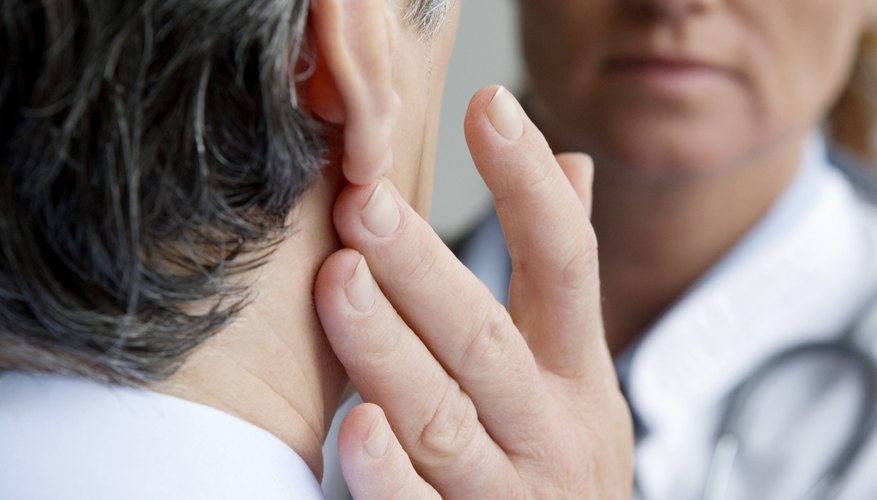 Identify health issues that can be related to fungal infection. These include bladder, kidney, liver or spleen problems; dementia; depression; loss of balance, memory, sight or speech; heart attack; high blood pressure; muscle changes; numbness; enlarged lymph nodes; fatigue; fibromyalgia; formation of boils or pustules; headaches; hot flashes or night sweats; seizures; stroke; sudden hair loss; and thyroid changes.
Examine the home and work areas to see if they could be contributing to a fungal infection because of mold. If mold is found, it needs to be dealt with quickly in order to avoid any further infestation.
Identify and Treat the Oral Fungus Known as Thrush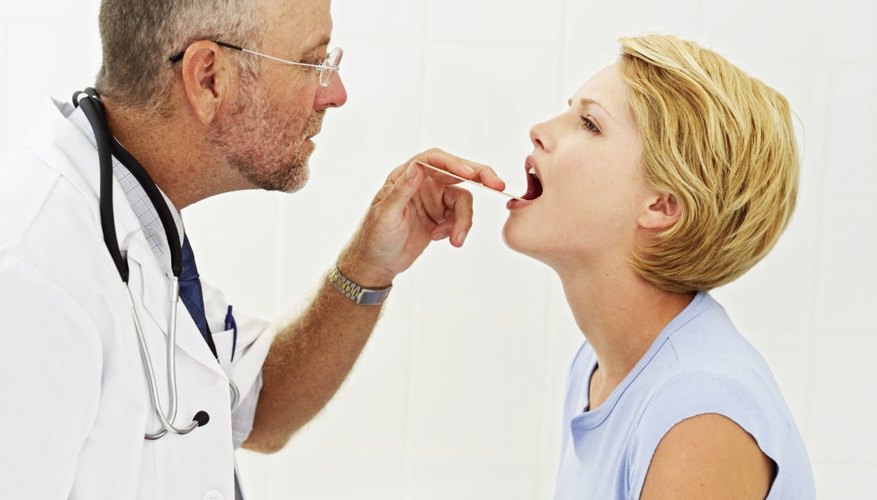 Recognize symptoms of the oral fungus known as thrush. It grows inside the mouth and usually presents itself as a heavy white paste that can be found on the cheeks, gums, roof of the mouth, throat, tongue and tonsils.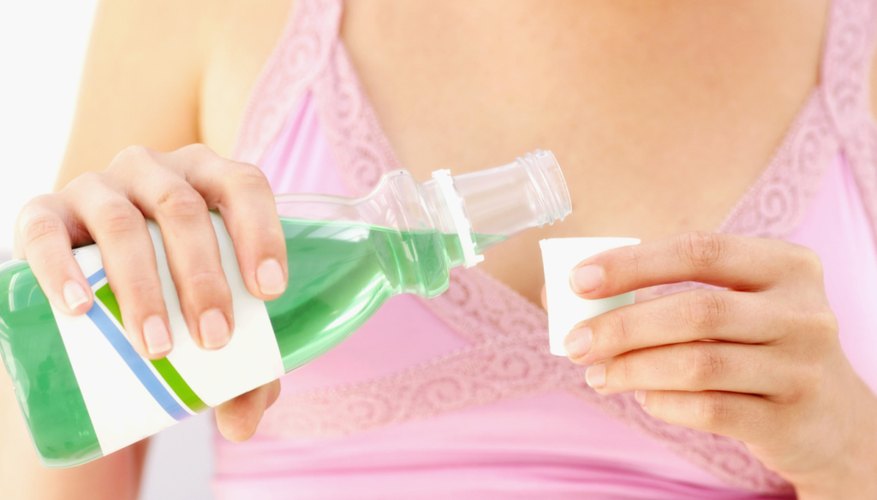 Wait to see if thrush will clear up on its own. Mild cases often require no medication; just antibacterial toothpaste and mouthwash or the ingestion of unsweetened yogurt.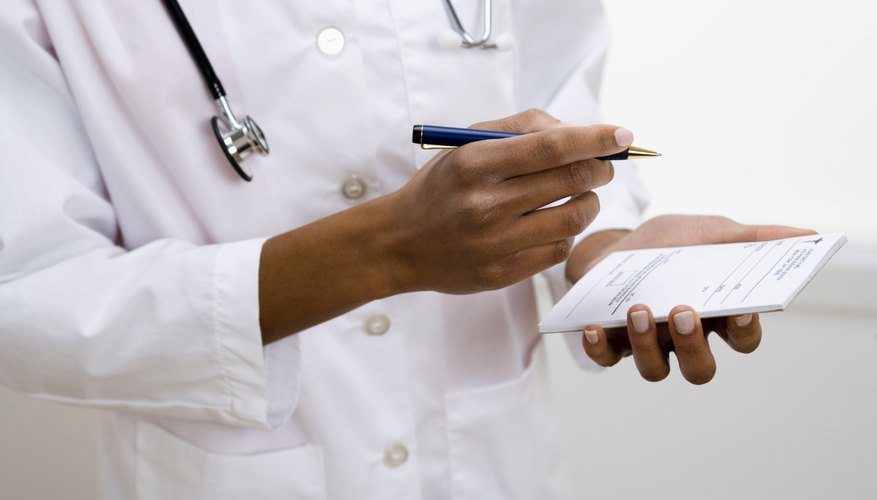 Seek medications for thrush from a physician if it refuses to get better on its own. Severe cases may require antifungal medicines or even a hospital IV.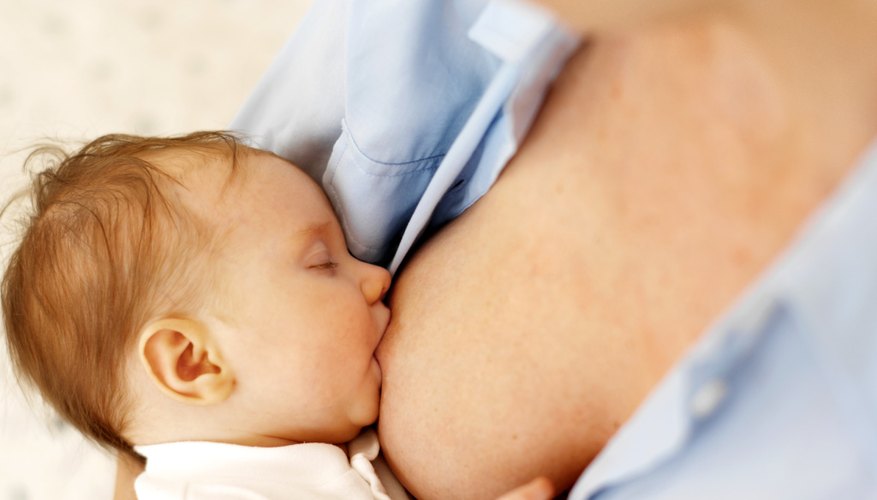 Avoid breastfeeding if thrush is known to be present. It may be picked up the child through the breast milk. Then the child may redistribute it back to the mother through the mouth.
Identify and Treat Skin Fungus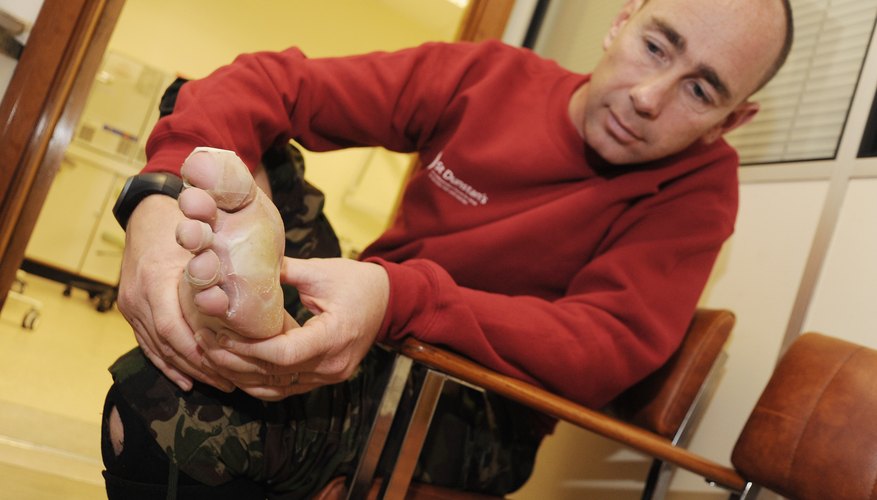 Recognize symptoms of skin fungus. These may include athlete's foot, blisters, dermatitis, eczema, folliculitis, jock itch, mycosis, psoriasis, red, blotchy, ringworm, an unexplained rash and more. In any case, the skin fungus will cause a drying out, discoloration or scaling of the skin around the effected area. The spot may be mildly itchy or cause extreme discomfort or pain.
Recognize the possible risk factors that typically lead to skin fungus. These include certain types of antibiotics and corticosteroids; environment factors that encourage fungal growth; heredity; immune disorders that disrupt the body's normal function; and medical conditions like cancer, diabetes and leukemia.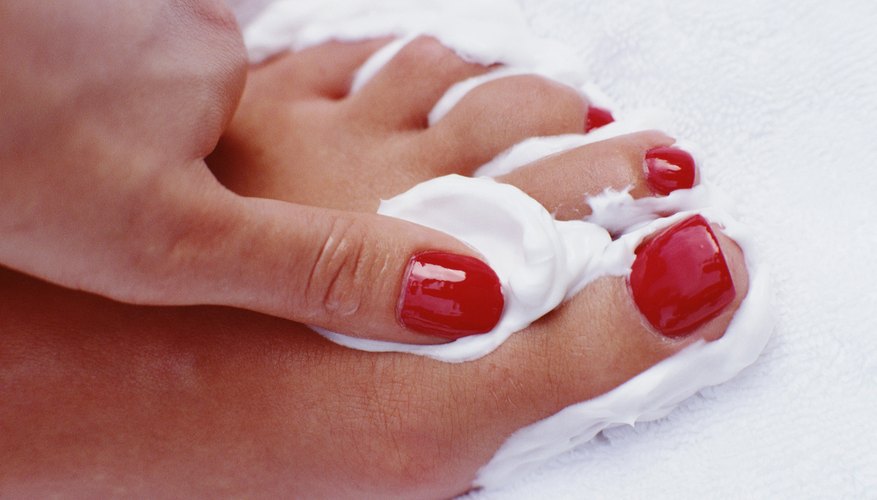 Try over-the-counter creams for mild skin problems like athlete's foot. There are several over-the-counter medications that may help treat those types of skin fungus.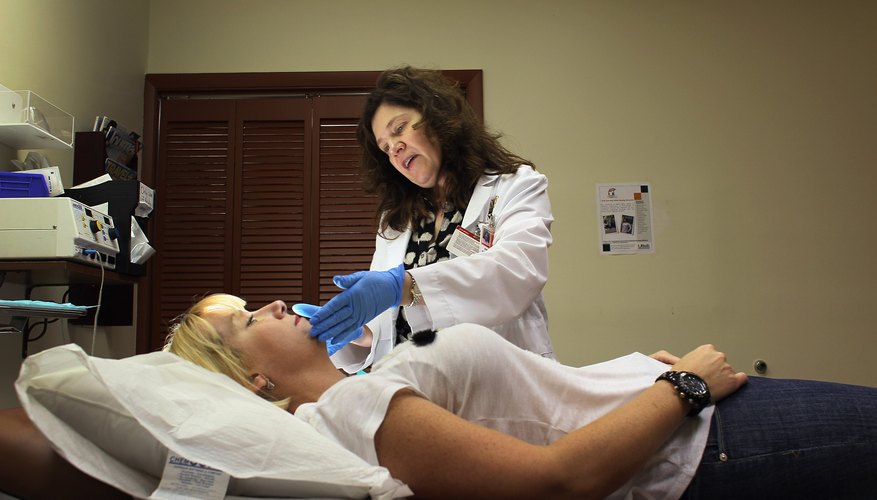 Seek a proper diagnosis of the type of skin fungus you have to deal with. The treatment will likely vary depending on the type of fungus involved and the patient's medical history. Additionally, the physician may need to prescribe a strong antifungal medication or an antibiotic if the fungus is also infected.
Identify and Treat Nail Fungus
Recognize symptoms of nail fungus. These will vary depending upon the "type" of fungus involved. However, they are likely to include brittle nails that break easily; discolored nails that are yellow or dark; nails that split; softening of the nail surface, which can become flaky or powder like; thick nails that pry themselves away from the nail bed; white streaks or spots on the nail surface.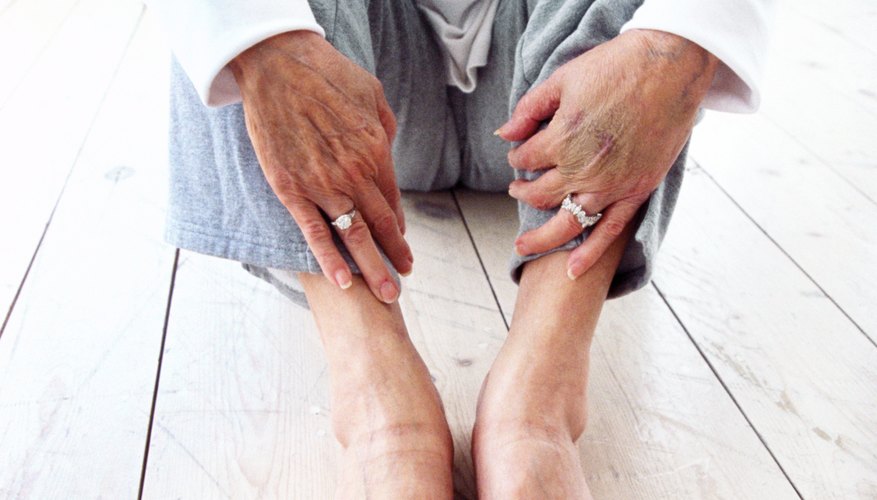 Identify the causes of nail fungus. These include age; diabetes; damage to the foot around the nail area; environmental conditions that are wet and humid; and wearing shoes that didn't fit properly.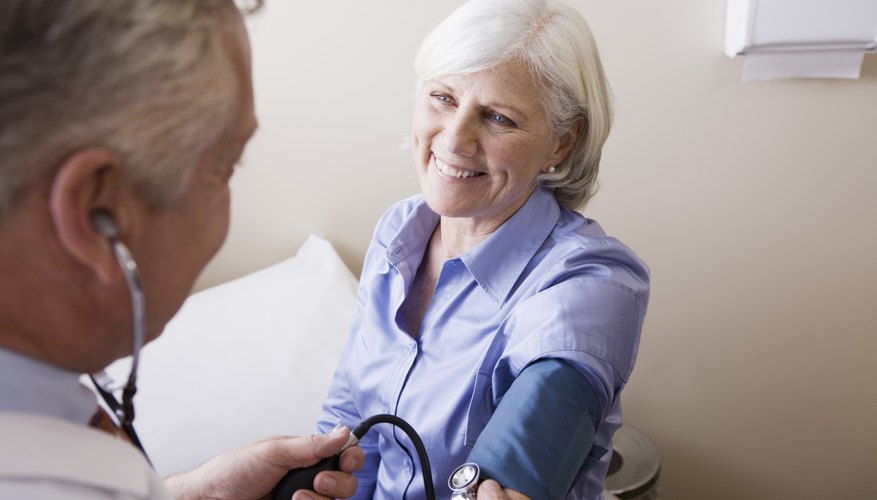 Make an appointment with a doctor. It is important to determine the exact cause of the fungal infection so he can treat it properly.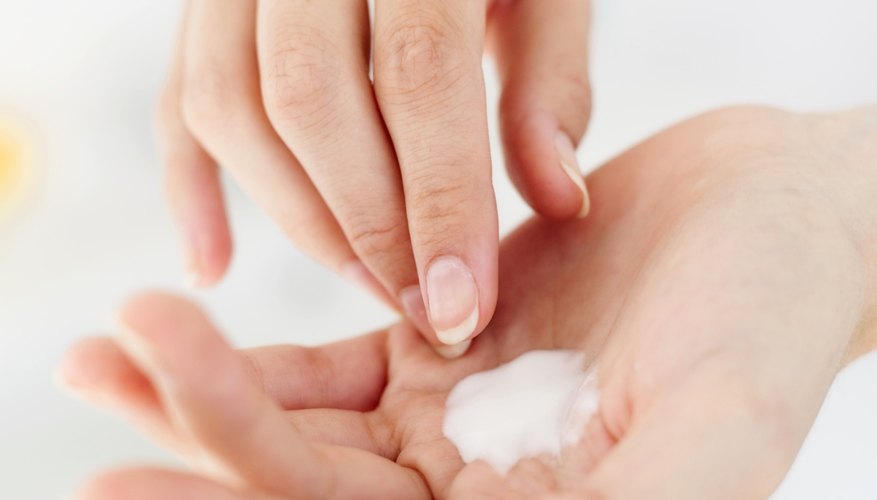 Purchase an over-the-counter antifungal cream, liquid or lotion if your doctor thinks that will work for you. Follow the directions as outlined without any deviation. If it doesn't work within the time span indicated, then move on to another option.
Seek a stronger medication to kill the fungus when needed. These may still come in cream, liquid or lotion form or they might take the form of pills that have to be taken a certain way for an extended period of time. Follow the directions as specified.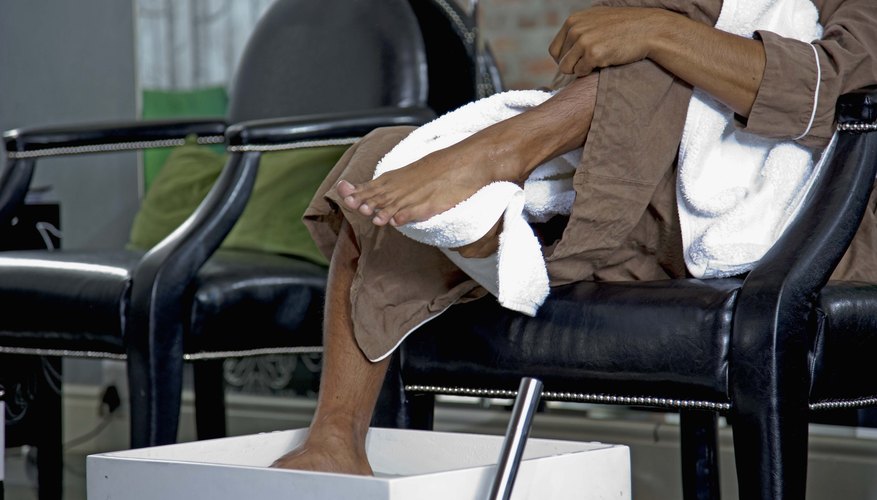 Take actions to prevent further nail fungus infections. Make sure feet are dried after every exposure to dampness.
Tip
Fungus is not always a mold or vice versa.
Some molds are more toxic than others.
Some types of molds are normal and no cause for alarm. However, toxic molds must be dealt with in a quick and timely manner.
There are many varieties of molds already out there with more being mutated and expanding every day.
Oddly enough, some mycotoxin molds are used as a form of medication for organ transplant.
Fungus is a type of life form. They can live almost anywhere–air, soil or water.
Mold and fungi can be inert for large chunks of time and then suddenly start growing again.
Mold and fungi can make some people more susceptible to diseases like allergies, asthma, brain disease and cancer.
Mold and fungi both like a warm, moist area to grow.
Thrush happens more often in babies and children than adults and is usually mild enough to cure on its own.
Patients with unexplained rash are often victims of skin fungus.
Potassium hydroxide may be used to help diagnosis a skin fungus.
A culture may be taken in order to specifically identify the type of skin fungus involved.
A case of untreated athlete's foot could result in nail fungus as well.
Lamsil is a widely used medication for the treatment of nail fungus.
Change your shoes if they are making your feet sweat.
Wear shower shoes in public areas such as showers, spas, swimming pools and work out rooms.
Warning
Mycotoxic molds can be life threatening since they essentially contain a form of poison.
Mold can grow almost anywhere; inside the home, outdoors where it is unusually damp and humid, in clothing and of course in food.
There are believed to be more than a half million different types of fungi, with the number continuing to climb.
Avoid putting socks or shoes on wet feet.
If shoes get wet, let them dry thoroughly before putting them back on.
Avoid sharing clippers, emery boards, files, nail polish, shoes, socks or towels with someone else who might pass a nail fungus to you.
Do not walk barefoot in areas you suspect might house fungal infections.