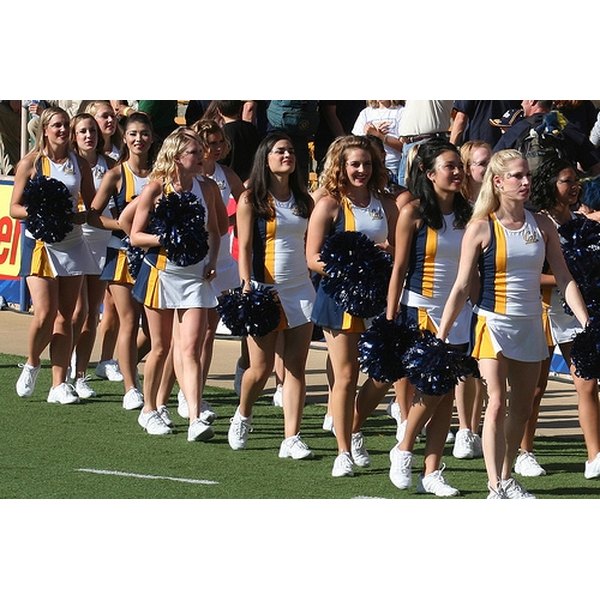 Pep squads help promote team spirit and exemplify sportsmanship to create enthusiasm for sports teams and schools. Membership in pep squads usually requires a good deal of dedication and a considerable time commitment.
Assist Cheerleaders
Pep squad members usually are required to attend games and participate in cheering for their respective teams. They also demonstrate examples of good sportsmanship to fans sitting in the stands.
Create Signs
Pep squad programs assist with creating and displaying signs inside and outside the stadium or arena and signs for teams to run through before the games. This usually is done before the season and during the week of the each game.
Clean-Up After the Game
Members often stay around after each game and tidy up the stands and playing area to prepare the stadium or arena for the next game.
Sell Programs
Pep squad members also stand at the gate and sell programs to fans, providing information on both teams and the schools.
Perform Routines
Most pep squads work hard to create routines to entertain the crowd before games and at halftime while the teams are taking a break.
Raise Funds
Pep clubs often participate in bake sales, garage sales, talent shows or other events to raise money for their own group or other groups in the community and beyond.