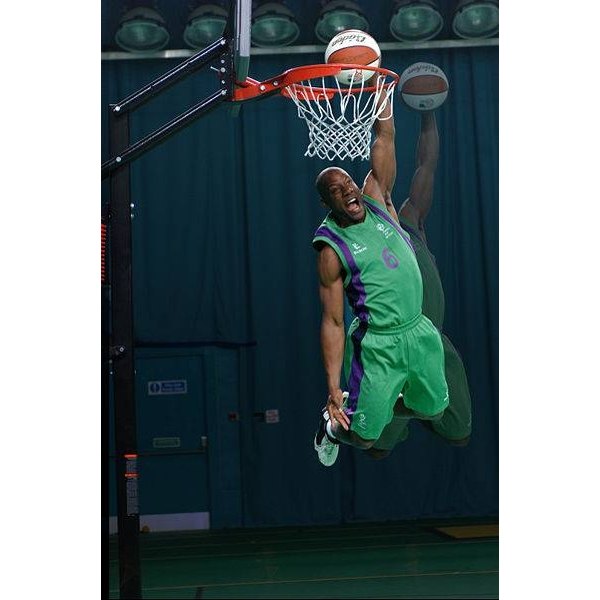 Dunking is one of the most exciting plays in basketball. For decades, it was considered the realm of only players who are taller than 6 feet. But dunking has become part of the world of players who are shorter in stature as well, thanks in part to high-flying exploits of NBA players such as Spud Webb in the 1990s and Nate Robinson, the 2009 NBA slam dunk contest winner. Even if you are only 5-foot-4, dunking can become a reality with the right workout, practice and preparation. For some, the height disadvantage may be too much, but for others with natural jumping abilities, these steps can bring you even closer to the rim.
Strengthen your leg muscles through multiple workouts. Working out the calves is especially important to be able to increase your vertical leap.
Play basketball. The workouts provided by running the court and making layups give your legs exercise and familiarity with the motions of dunking, as well as familiarity with the ball.
Practice and strengthen your jumping. Before and after every workout or every basketball session, practice jumping and touching as high on the net or backboard as you can reach. Do this after each workout until you are exhausted. You will gradually see an increase in your jumping height if the other steps are followed as well.
Practice dunking on lower hoops. Start at a modest height and learn the proper footwork for dunking. Start around 8 feet to learn which foot to jump off of, how to position your body and at what angle to attack the basket.
Increase the height of the basket. After you have dunked on progressively higher heights, increase the basket to the official 10-foot level and dunk the ball.