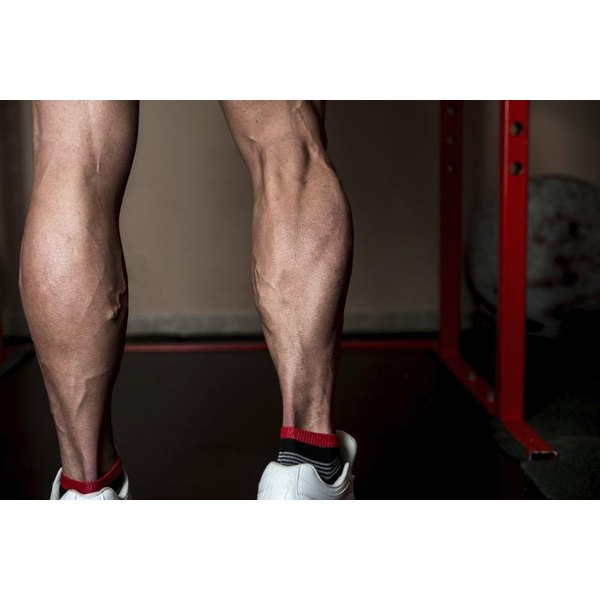 The Air Alert program was created to improve your jumping skills. Thrust Ups are a proprietary part of the program; and combined with the other exercises such as Squat Hops and Burnouts, develop your explosive leaping ability. Unlike other exercises that focus on muscle development, Thrust Ups train your body to get off the floor quickly. You will also find that this exercise strengthens your core.
Step 1
Begin in an athletic position with your feet about shoulder width apart and arms bent at the elbow to your sides.
Step 2
Lock your knees, bend your ankles and use the power of your calf muscles to thrust yourself off the ground. Pump your arms up in concert with your body or let them hang by your sides; whatever feels more comfortable.
Step 3
Land softly and bound back up into the air as quickly as possible.
Step 4
Repeat. This is not a muscle-intensive exercise and can be repeated many times in a row. In the first week, do two sets of 15 reps; and in week two, do two sets of 20 reps. Increase reps and sets at your own pace after that.