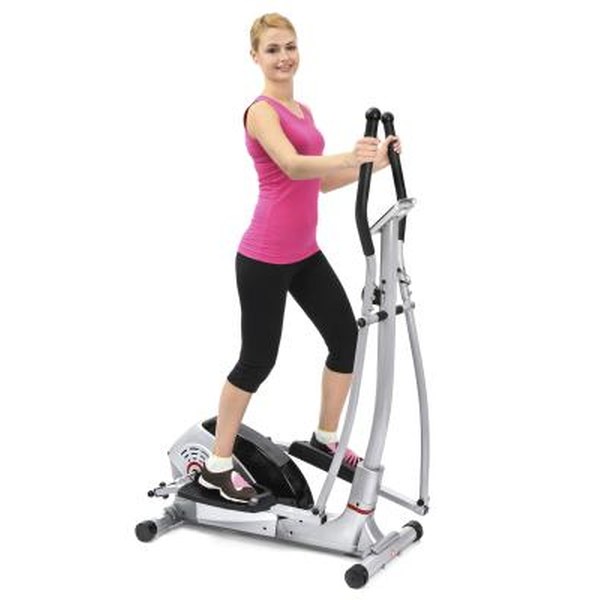 How comfortable you'll feel on an elliptical trainer depends a lot on your body size and shape. One of the most important factors is height; taller people tend to have a longer stride length, while shorter people will feel more comfortable with a shorter stride length. If your elliptical machine allows you to adjust the stride length, you can set it so that your exercise session will be more comfortable and productive, regardless of your height.
Step 1
Calculate your proper stride length. If you're under 5 feet, 4 inches, you should select a stride length of 16 to 18 inches. If you're between 5 feet, 4 inches and 5 feet, 8 inches, your stride length should be from 18 to 20 inches. If you're 5 feet, 9 inches or taller, you'll need a stride length of between 19 and 21 inches.
Step 2
Release the knob or pin where the pedal arms attach to the flywheel.
Step 3
Reposition the pedal arm attachments to the hole in the flywheel crank arm that corresponds to the stride length you want. Make sure the pedal arms on both sides of the machine are set to the same length.
Step 4
Reset the adjustment knob or pin.