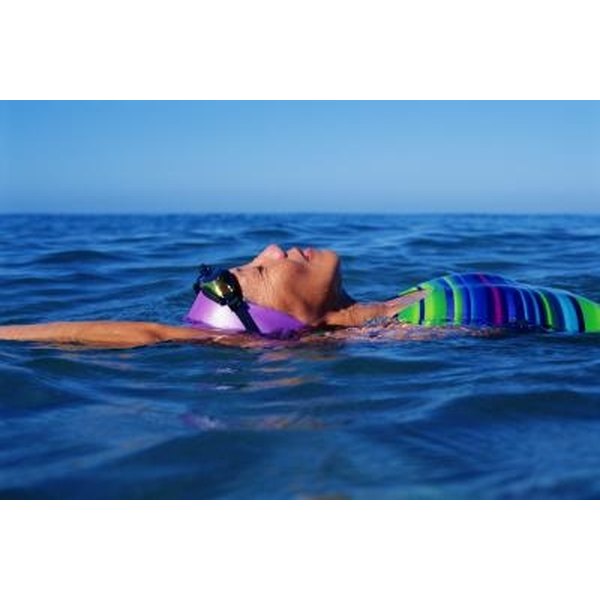 The amount of water resistance (WR) a watch can withstand under water is determined by the amount of water pressure it sustains. Water pressure increases the lower the depth to which you descend. Consequently, to make it easy, watch water resistance is measured in meters and feet -- that distance correlates to water pressure below the surface. Using a 100 feet WR watch involves taking some precautions and maintenance.
Look for a meter marking on the case, dial or in the documentation to verify the water resistance of your watch. This is sometimes abbreviated to "WR_M." Watches are often capable of 100 feet, 100 meters or 200 meters. Hundred-feet WR watches are not diving watches. Use a watch designated as a diving watch for diving.
Fasten the watch to your wrist tightly and begin to swim. Don't press any buttons or pull the crown out underwater unless the watch documentation indicates you can. For example, Timex's 200-meter WR watches can, but Timex's 100-feet WR watches can't.
Rinse the watch under fresh water when returning. This is particularly important after swimming in salt water.