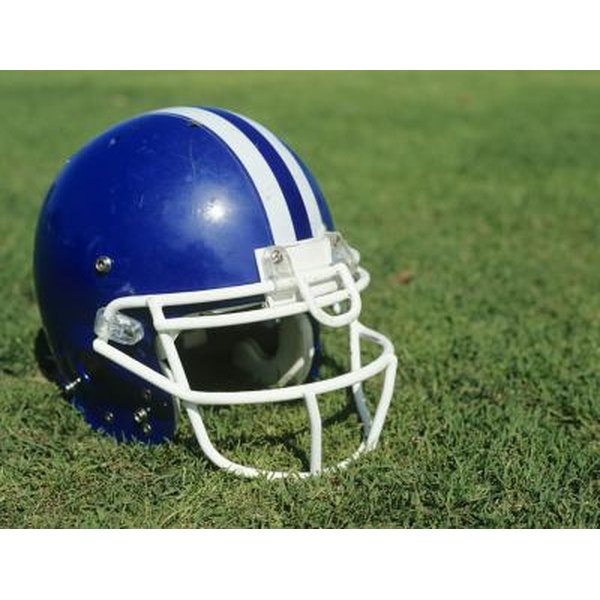 You can order customized football visors for yourself or for a friend who coaches, plays or passionately follows football. Wear your spirited, customized football visor to sunny outdoor games. You can design your own visor at a variety of Web sites. Look at betadesigns.com or customink.com. If you just want one visor, make sure the Web site does not have a minimum quantity requirement.
Step 1
Choose a customization Web site to work with. Compare prices before designing a visor with a particular Web site.
Step 2
Choose a visor style and color from the available options, and click "design" or "customize."
Step 3
Use the Web site's design wizard to customize the visor. Add text and graphics to a pre-set template, or add your own text and art to a blank visor. You can choose the text's color, font and size, and some Web sites allow you to upload your own images to put on the visor.
Step 4
Preview the visor and make changes if you are unsatisfied.
Step 5
Get a quote if you are ordering visors in bulk. The price of individual visors will go down if you order in bulk.
Step 6
Specify the quantity of visors you want, and go to your cart. Enter payment and shipping information to complete the purchase.