Periodontal disease is an advance form of gum inflammation called gingivitis. Our mouth contains a lot of bacteria that react with food components such as sugar or starch to form sticky colorless film or plaque on our teeth. Brushing or flossing can get rid of plaque, but if plaque is not removed, it can harden and become tartars, which is an ideal place for bacteria to settle. The bacteria can irritate and inflame the gums below your teeth causing gingivitis. And when gingivitis become worse, bacteria penetrate further until it hits the deeper pockets to where the tissues layers and bones are at (periodontal membrane that holds the teeth in place)--causing periodontal disease that can lead to tooth loss.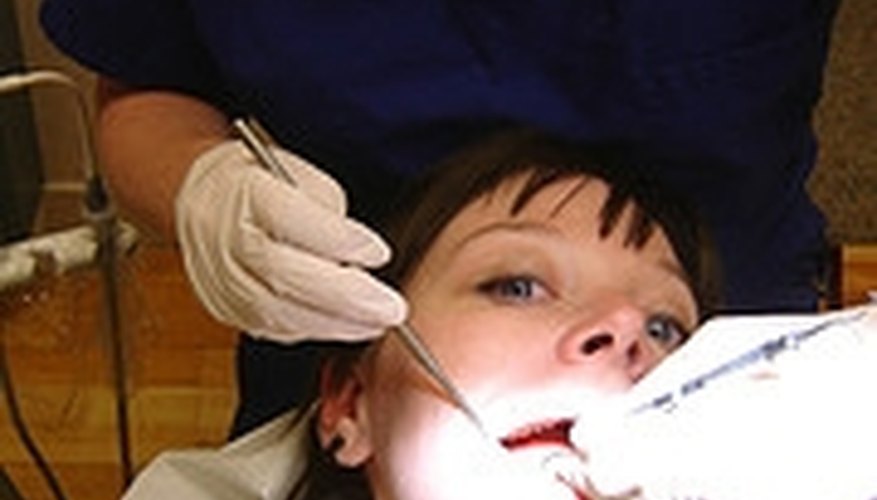 Go for a non-invasive therapy to remove tartar. Scaling is usually the recommended initial treatment for early stages of periodontal disease--particularly on affected gums with a receding depth of 5 millimeters or less. This procedure involves usage of dental instruments or ultrasonic apparatus for scraping the plaques and tartar around the surface of your teeth and below the gum line including the bottom area of affected gum pockets.
Allow a professional to perform root planing procedure to further clean your affected gums and teeth. Root planing is an adjunct to scaling. After the dentist or the dental hygienist scrapes the plaques and tartar off your teeth, thorough cleaning of the area follows (root planing)--through which rough spots of your teeth to where the plaques and tartars are scraped, will then be smoothened to further eradicate bacteria and to also promote reattachments of affected gums.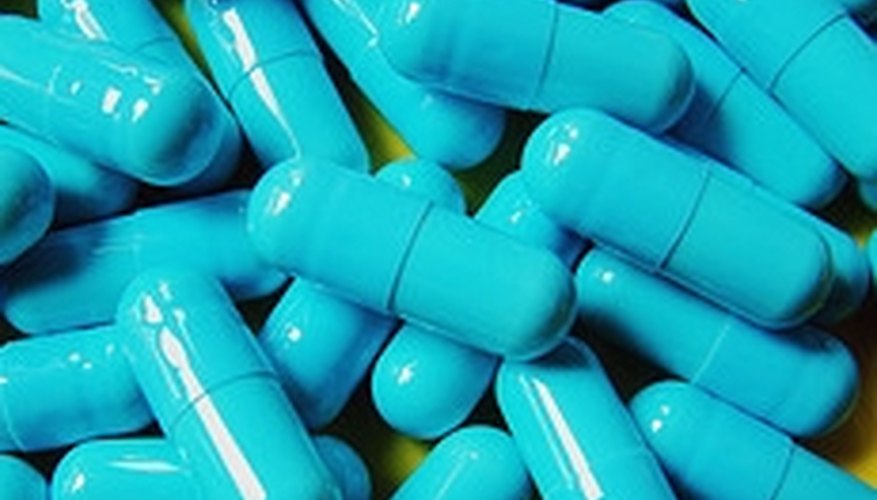 Use helpful medications to control bacterial infections. Your dentist or periodontist may recommend or apply some dental medications during and after non-surgical procedures. An enzyme suppressant containing low dose of doxycycline is taken during scaling and root planing to help control the body's enzyme response--preventing harmful enzymes from breaking down gum tissues within the course of the procedure.Medications placed on affected gum pockets are also used to control bacterial growth and minimize the size of the damaged area.These medications include antibiotic micro-spheres containing minocycline, antiseptic chip containing chlorhexidine, and an antibiotic gel containing doxycycline.
Consult your dentist or periodontist to know if you are a candidate for flap surgery. Surgical procedures are recommended for periodontal diseases that are not responsive to non-surgical therapies; as well as for severe periodontal cases where damaged gums recede to a depth of more than 5 millimeters. Performed with local anesthesia, pocket reduction or flap surgery involves an incision made on affected gums to expose deeper roots--that allows a more effective scaling and planing on that area. In severe cases, changing the bones' contour can also be made to help correct the damage.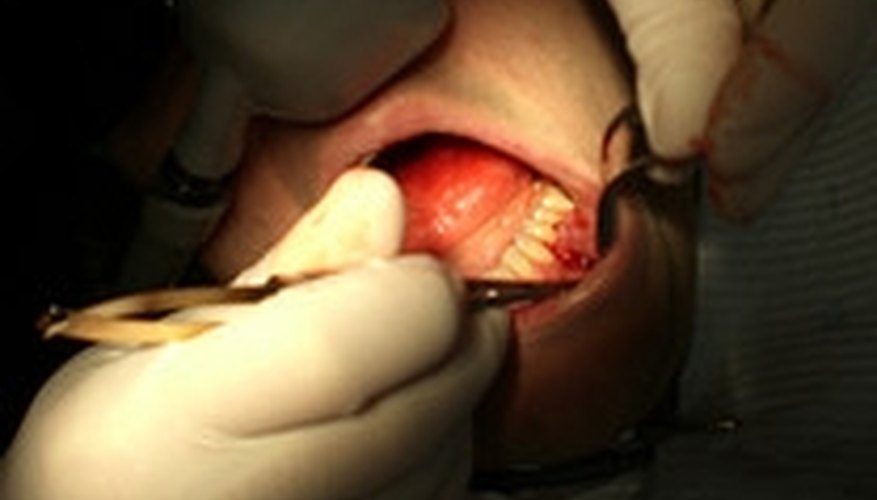 Find out if a procedure called soft tissue grafting is applicable to treat your periodontal disease. When gum lines are severely affected by periodontal disease, it recedes to a point where your teeth appear longer than normal--sometimes exposing deeper roots that can lead to a more serious damage if left untreated. Soft tissue grafting is done by taking a certain portion of your healthy palate, and attaching it on the affected area to repair gum tissues disfigured by periodontal disease. This procedure corrects further recession of gum lines and protects gum roots from decay. It also enhances the appearance of your affected teeth making them look more better than what they are before the surgery.
Visit your dentist or periodontist and schedule for bone grafting procedure associated with guided tissue regeneration. In cases where periodontal disease severely damaged the bones that surround the roots of your teeth, bone grafting is applied to correct the condition. The bone used for grafting may be coming from a small piece of your own bone, from a bone donor, or may be made from a synthetic material. This procedure prevents tooth loss by holding it in place; and also promotes growth of the newly attached bone. After the new bone is in place, a mesh-like fabric is then placed in between the bone and tooth (guided tissue regeneration). Such piece of biocompatible fabric prevents unwanted growth of gums around the healing area, allowing the attached bone and connective tissues to regrow.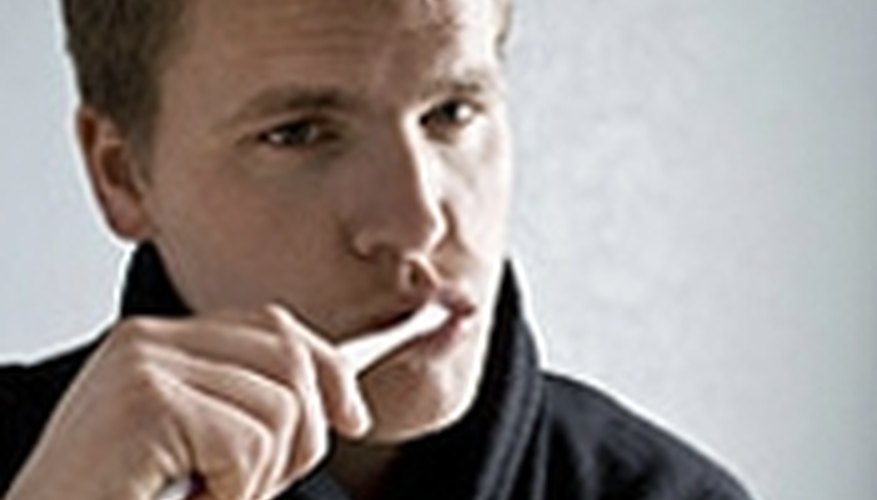 Apply at-home care to further improve the condition of your gums and teeth. Good oral hygiene is strongly recommended for individuals with periodontal disease. Brushing your teeth with a fluoride toothpaste twice a day will help eliminate formation of plaques--and so is flossing which removes plaques in between teeth to where the bristles of your toothbrush is unable to reach. Antimicrobial mouth wash containing chlorhexidine is a very potent mouth rinse usually prescribed by dentists and periodontists. This type of mouth wash helps control bacterial growth, which is beneficial when treating gingivitis. It also serves as an excellent after-care for individuals who had undergone periodontal gum surgery.
Tip
Maintain a healthy diet to prevent periodontal disease. Limit your intake of sweets or if you do eat sweets, remember to brush and floss to prevent plaque formation. Choose the right kind of toothbrush. Go for those with soft bristles to avoid damaging your gums when brushing. And make sure to replace your toothbrush every 3 months. Take vitamin C and calcium to maintain healthy gums and teeth. Vitamin C rich-foods including fruits such as orange, kiwi, cantaloupe, or berries and vegetables such as broccoli or spinach--are excellent agents for keeping your gums healthy. Calcium on the other hand, is essential to maintain a healthy set of teeth. Visit your dentist as often as possible for regular cleanings and checkups.
Warning
Mouthwash should be used with accordance to the instructions given by your dentist or periodontist. And if there are any existing side effects, tell your dentist. Examples of possible side effects may include staining or discoloration of your teeth or around the area that was just operated or repaired, irritation or numbness around your mouth including your tongue, noticeable swollen glands on the side of your neck or face, formation of mouth ulcers, dysfunction of your sense of taste (dysgeusia), and increase sensitivity of both your healthy and affected teeth.