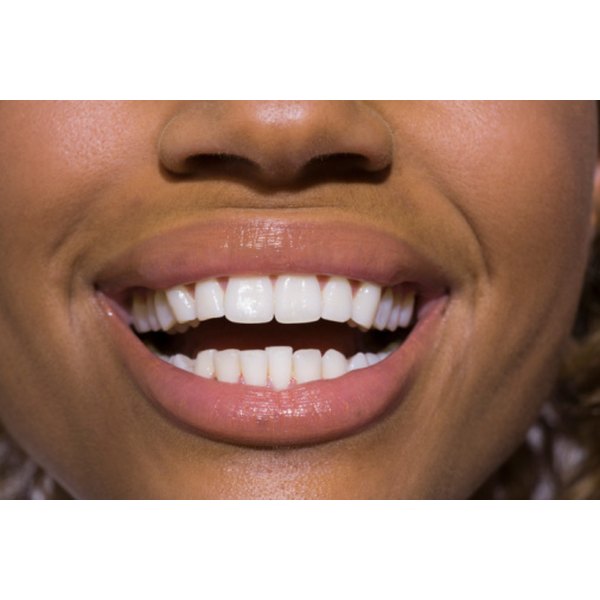 Crest 3D White Whitestrips are an at home tooth whitening system. Each thin, flexible strip is coated with a gel that contains the tooth whitening agent peroxide. According to Crest, the 3D White Whitestrips will remove stain build-up and create noticeably whiter teeth in three to ten days. However, achieving these results requires proper application of the strips.
Open the foil pouch and remove the strips. Peel the upper strip off of its foil backing.

Stand in front of the mirror. Position the strip so that the gelled side faces your teeth. Align the strip with the base of your upper gums.

Gently press the strip against your teeth and smooth it into place. Fold the top of the strip behind your teeth to hold it.

Repeat the process to apply the lower strip. Leave the strips in place for 30 minutes.

Remove the strips and throw them away. Remove any remaining gel residue from your teeth by wiping, rinsing or brushing your teeth.

Tip

Use Crest 3D White Whitestrips twice a day for 10 days.

Do not brush your teeth immediately before applying Crest 3D White Whitestrips.

Warnings

Do not apply Crest 3D White Whitestrips for longer than the recommended amount of time. Doing so can result in tooth sensitivity and gum discomfort.