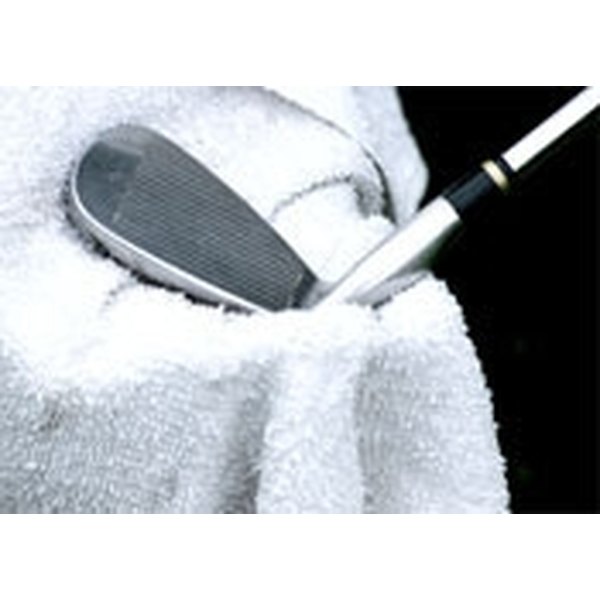 Here's how to clean those record-breaking divots off your irons.
Rub rust off metal clubs with fine steel wool.
Remove golf ball marks, mat marks and grass stains with golf club cleaner (found at golf shops).
Clean out grooves by scrubbing them with water and a hard-bristled toothbrush. Dry your clubs immediately after cleaning them.
Wash leather grips with saddle soap.