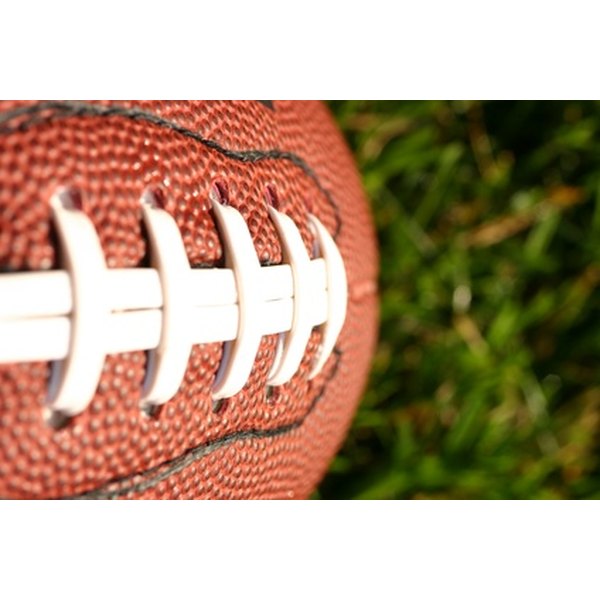 America's Christian universities with prominent football programs cover a range of affiliations and success levels. Texas Christian University is perhaps the most recognizable of them all, having earned berths in major bowl games and spots near the top of the national rankings. While TCU is a well-respected competitor in the National Collegiate Athletic Association's Division I, other Christian universities in the United States are major players in NCAA Division II and in the National Association of Intercollegiate Athletics (NAIA).
Texas Christian University
Texas Christian University's football team began play in 1896. The Fort Worth school boasts a nationally prominent and successful NCAA Division I football program, which posted back-to-back undefeated regular seasons in 2009 and 2010. The Horned Frogs capped their perfect regular season in 2010 with a 21-19 victory over Wisconsin in the 2011 Rose Bowl. TCU has played in different conferences over the years, including the Texas Intercollegiate Athletic Association, the Southwest Athletic Conference, the Western Athletic Conference, Conference USA, the Mountain West Conference and, beginning with the 2012 season, the Big East Conference.
Abilene Christian University
Abilene Christian University is located in Abilene, Texas, about 150 miles west of Fort Worth. The school's annual enrollment typically hovers between 4,600 and 4,900. The Wildcats' football team competes in NCAA Division II's Lone Star Conference, and won NAIA and conference championships in 1973 and 1977. Abilene Christian is known for its high-scoring offense, which set an NCAA Division II playoff record with 93 points in a 2008 win over West Texas A&M.
Kentucky Christian University
Kentucky Christian University is located in Grayson in the northeastern corner of Kentucky, about 97 miles northeast of Lexington. The private university's mission statement is "to educate students for Christian leadership and service in the Church and in professions throughout the world." KCU added a varsity football program for the 2008 season. The team, nicknamed the Knights, plays in the Mid-South Conference of the National Association of Intercollegiate Athletics (NAIA).
Azusa Pacific University
Azusa Pacific University is located in Azusa, California, at the base of the San Gabriel Mountains about 25 miles northeast of downtown Los Angeles. The school's website notes that Azusa Pacific is "a comprehensive, evangelical, Christian university." The school's football team, which is nicknamed the Cougars, competes in the NAIA in the Golden State Athletic Conference. Azusa Pacific's football team won the NAIA championship in 1998 and made the playoffs six times during the eight seasons between 1998 and 2005.