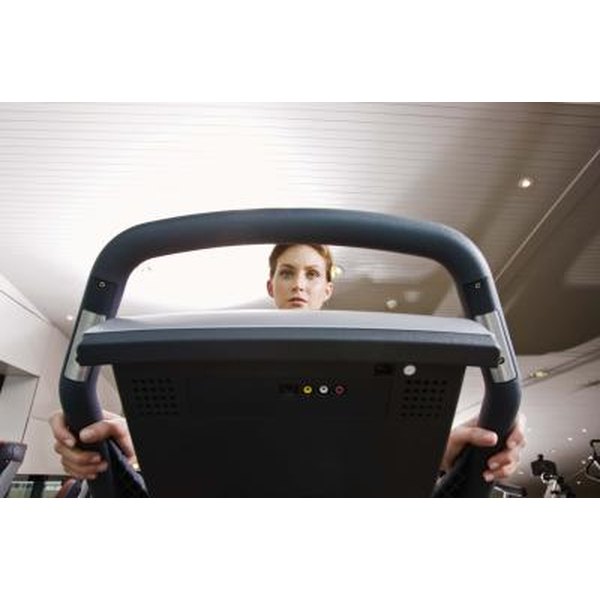 On rare occasions, a treadmill may not properly operate. The plug is properly inserted, and the outlet is functioning fine, but when you turn the switch to the "on" position, it still does not work. Chances are that a fuse has blown out inside of the treadmill and needs to be replaced. This is a fairly easy fix that can be done in about 10 minutes and for as little as $2.
Step 1
Turn the power off on the treadmill. Unplug the unit from the wall.
Step 2
Unscrew and remove the cover to the treadmill motor. This is normally located at the front of the treadmill directly below the display board.
Step 3
Follow the power cord until it reaches the base of the treadmill next to the switch. The fuse is normally located at a junction behind the power switch where the power cord enters the unit.
Step 4
Remove the old fuse carefully, as a break will cause an unnecessary mess. If the fuse is tough to remove with your fingers, carefully use needle tip pliers.
Step 5
Replace the cover. Plug the unit back in and power on the unit.