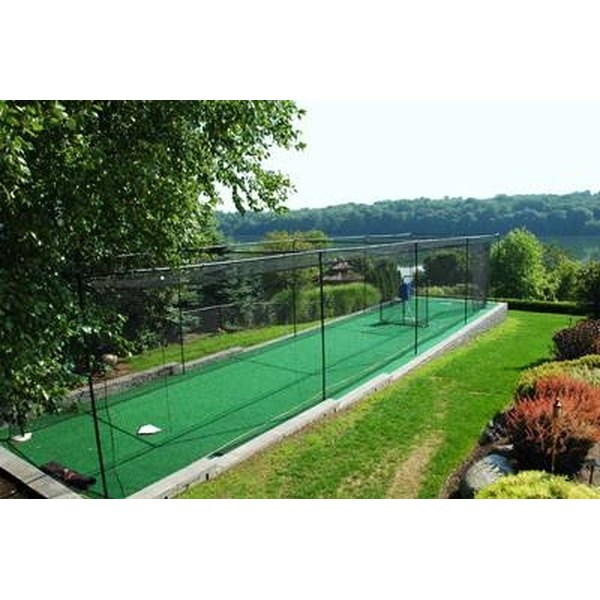 A batting cage is typically a screen that allows a baseball or softball player to hit into it. Usually a cage is used with a pitching machine that mechanically throws the balls to the batter. Once hit, the ball is caught in the net. There are many sources online that sell batting cage frames, including Jugs, Atec and Cages Plus. These companies provide all the materials but can be expensive. If you have a limited budget, you can get create a batting cage with plumbing pipes and connections from your local home improvement store.
Building the cage
Decide the dimensions of your cage, adding 2 feet around the perimeter. Some typical batting cage dimensions are 70-feet-long by 14-feet-wide by 12-feet-high or 65-feet-long by 11-feet-wide by 11-feet-high.
Choose a level location that considers the angle of the sun, how well the area drains and access to a power source for the pitching machine.
Build the floor. Raise the floor for better drainage or use concrete as a stable surface.
Construct the frame with PVC pipe or steel beams. It should be strong enough to withstand wind and the weight of your net. Cement the poles into your flooring for stability. Attach the net to the frame using cables.