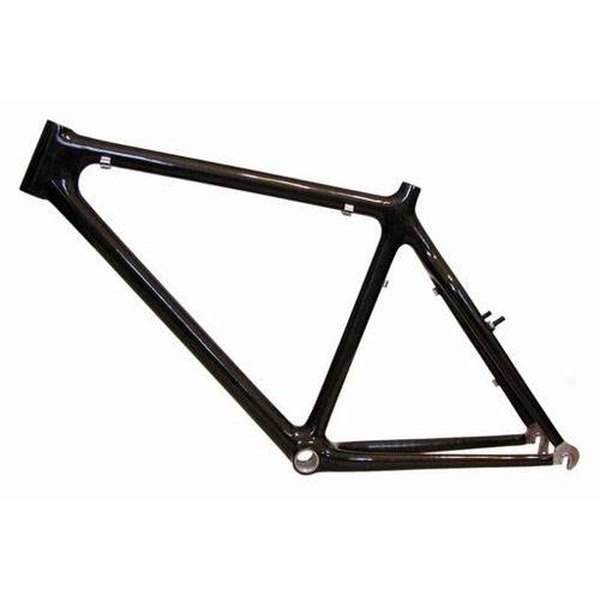 Bicycling is a healthy, interesting pastime that does not require a continual investment once you get started. However, the initial investment can be quite substantial. Buying a bike that is built well can cost quite a bit of money, but if you are able to produce your own frame a considerable expense can be eliminated. The essential aspects of a bicycle frame are that they are light, strong, and straight. This article outlines the process of making your own bicycle frame out of 6160 steel tubing.
Take measurements off another bike that you like (friend's bike, loaner, broken frame, etc.). Lay that bike frame down on the flattened refrigerator box and trace around all of the tubes using the magic marker. Using your newly made form as a guide, cut the number and length of tubing you will need to put together your bike.
Starting with the top tube, lay all of your tubing in their respective place on the cardboard and make sure the measurements are correct. If you need to trim or replace tubing, now is the time to do it.
Begin welding the tubes together at the head tube first, then move on to the seat tube. Move clockwise around the frame, completing each weld until the entire frame is solidly welded together. Many welders build a "jig" that holds each piece of your frame together at a specific angle while you weld, thus ensuring that all of your angles and the straightness of your frame is maintained throughout the project.
Stand the frame up to check the alignment. If any parts are off-kilter, cut the tubes apart and re-weld them.
Grind each weld smooth using the grinder and then sand-blast the frame. Paint it with one coat of primer, followed by 3 coats of the color of your choice. Finish with 3 coats of clear coat and allow the frame to dry for 48 hours.