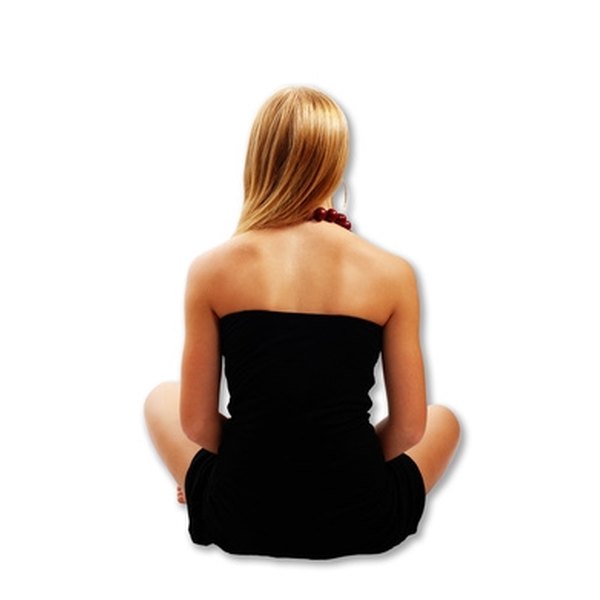 Back strains, according to the U.S. Bureau of Labor Statistics, accounted for 46.5 percent of reported musculoskeletal disorders during 2009. Back stretchers (also lumbar extenders) and inversion tables are designed to help the back.
Back Stretchers
Back stretchers work horizontally to align and stretch the spine, either over a device that mimics the arch of the lower back, or with a pulley device that allows a gentle stretch. Back stretchers are portable, inexpensive to buy and easy to use. With a few exceptions, most spines can handle the stretch offered by back stretchers. Exceptions would be persons with osteoporosis, severe spine injuries, and previous spine surgeries.
Inversion Tables
Inversion tables are more complex and expensive than back stretchers, and require more space to use. They turn you upside down to relieve pressure on the vertebrae and, therefore, require gear and straps to keep you from falling. The anti-gravity effect of an inversion table is similar to spinal traction, which offers some users pain relief. But there are risks with inversion, such as increased pressure in the head and eyes and a rise in blood pressure. People with high blood pressure, glaucoma, heart, circulation or joint problems, osteoporosis, spine injuries and women that are pregnant, should not use an inversion table unless under the supervision of a medical expert.
Conclusion
Before using any exercise or device designed for the spine, consult with a medical expert to make sure you are exercising correctly. With whichever method you choose, start slowly because it often takes time for back muscles to relax enough to benefit from exercise. You may also want to consider other back strengthening and relaxation techniques such as yoga, swimming, or even walking before buying equipment.