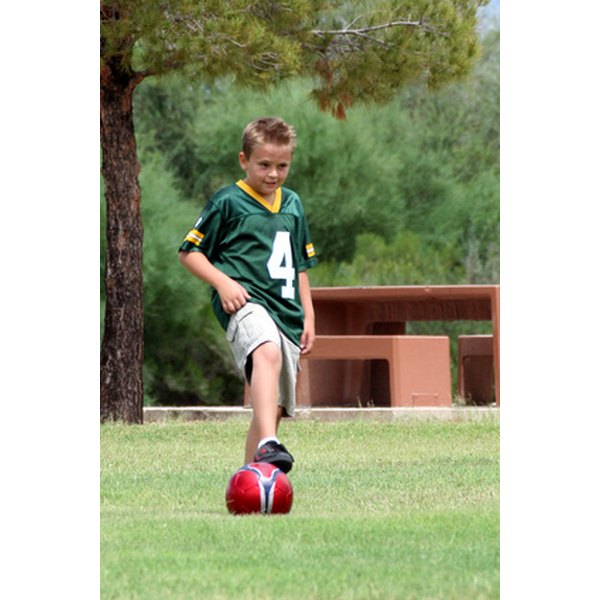 You are never too young to start a physical fitness program that promotes a healthy lifestyle. In fact, a fitness program at school can be of great benefit to children. The Surgeon General recommends that children participate in 60 minutes of daily physical activity. Many kids do not follow that recommendation, but those who do can expect to receive lifelong benefits from their good physical conditioning.
Developing a Healthy Body
The major benefit a school physical education program provides is the development of healthy young bodies. A good fitness program includes cardiovascular work and activities that improve strength, flexibility and coordination, according to Robert Needlman M.D., of Drspock.com. A physical education program helps combat the problem of childhood obesity. Students involved in physical activity better control their weight and have a better chance of avoiding obesity-related problems, including diabetes, high cholesterol and high blood pressure. Physically active children are also more likely to make wise health and dietary choices later in life.
Better Academic Performance
A good physical education program also promotes healthy minds. Physically active children do better academically than those who are not physically active, according to Active Education, an organization that promotes physical education in the schools. A study of 58,000 students over a 39-year period revealed that grades and standardized test scores improved for students participating in fitness programs at school. Physical activity leads to sharper concentration and better behavior in the classroom, according to the study. Schools that sacrificed physical activity time for more time in the classroom did not see a significant improvement in student academic performance.
Improved Social Skills
A good physical education program also helps children develop social skills. Children who are exposed to different kinds of sports develop social skills such as sportsmanship and teamwork. Children with academic problems or learning disabilities can enhance their self-esteem by doing well in their chosen activity. Along with building self-esteem, physical activity helps children express themselves more effectively and provides them a way to release their emotions. This is especially true if a student bonds with a coach or teacher.