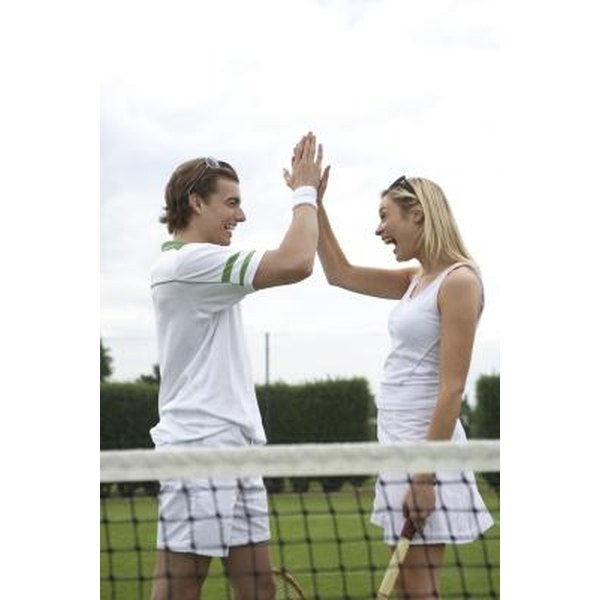 Getting paid to do what you love is a just a dream for most. But if tennis is one of your passions and you have a knack for teaching, you can make the dream come true. Being a tennis instructor allows you to stay active while working in an outdoor environment, and the one-on-one interaction with students benefiting from your expertise is a reward in itself. Become a certified tennis instructor and make it a side business or a career.
Hone your tennis skills. Although you don't have to be a pro to teach tennis, you establish your credibility as an instructor by displaying a certain degree of expertise on the court.
Study the technical skills involved with tennis. In order to teach tennis, you cannot rely solely on your own tennis-playing abilities. You must know the mechanics of skills such as proper serves and strokes in order to verbalize step-by-step instructions to students.
Join the United States Professional Tennis Association (uspta.com) or the Professional Tennis Registry (ptrtennis.org) to gain certification. Certification with those bodies usually requires paying a fee, attending workshops and passing written and physical evaluations. Also, if you will be instructing minors, you'll usually be required to get a background check and law-enforcement clearance.
Submit applications to clubs and organizations you'd like to work for. Both the USPTA and the PTR have online resources to help you find teaching jobs, but you can access these resources only after you've become a member.