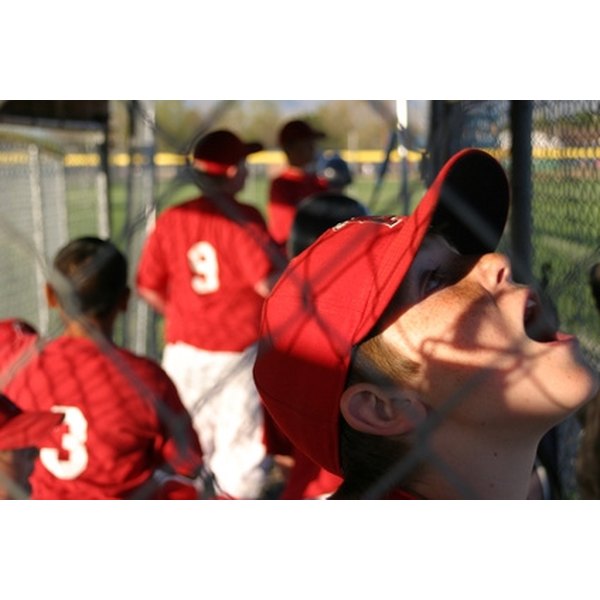 Sponsoring a baseball team can provide benefits to a local business, like advertising and name recognition, according to Little League Online. Many businesses sponsor youth baseball teams in their town or community. Getting a business to sponsor a team is the responsibility of the people who run the league or the parents who are in charge of the team.
Prepare an informational packet about the league, the price of a sponsorship and its benefits. The information regarding the league can cover the history of the league as well as the area that it serves. You should include a page that details the value of the sponsorship for the price that you have set. Little League Online suggests making a recognition plaque for display at the store, putting the business name on the fence at the ballpark, and displaying the business name on the uniforms.
Call local businesses to set meetings. Introduce yourself to the business owners over the phone and tell them you would like to discuss sponsorship. Ask them for a convenient time to meet.
Attend the meetings and be on time. The people who run these companies may be busy so it is important to respect the value of their time. Give them the informational packet that you have put together and talk briefly about the benefits that are associated with a sponsorship. Make sure that they know exactly how much money you would require from them. Tell them they can give you the money on the spot or that you can follow up in one week to give them a chance to think about it.
Follow up the meeting with a thank you. Send an e-mail or a thank-you card. Tell them that you appreciate their time, that you look forward to working with them in the future and that you will contact them shortly to get an answer on whether they wish to be a sponsor or not.
Contact the business owners for a final answer. After a week has passed call the business owner and ask if they are willing to be a sponsor. If they agree, go to their place of business and pick up the check at a time that is good for them.