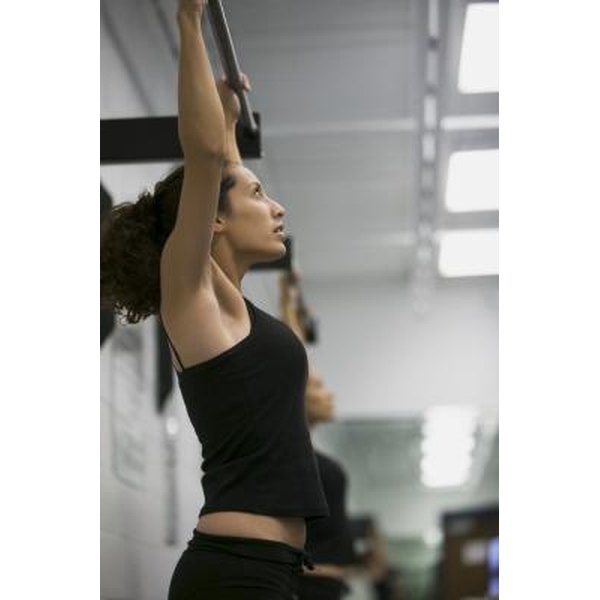 Working out at home doesn't mean you need a full sized gym in your basement. The Total Gym is a home workout machine that utilizes attachable accessories that allow you to do many exercises in a small space. The pull-up bar accessory allows you to do assisted pull-ups to build upper body strength. It has three different ways to hold the bar while working out to exercise different upper body muscles. If you don't have the right doorway or space for a regular pull-up bar, this add-on accessory saves space and gives you the same benefits as a stand alone bar.
Step 1
Stand on one side of the total gym tower. Lower the foot holder to the down position.
Step 2
Hold the bar over the rails of the total gym. Make sure the handles of the bar are pointing away from the tower section of the total gym.
Step 3
Slide one of the pull up bar pins -- located in front of the handles -- into the hole on the total gym rail.
Step 4
Lower the other side of the bar onto the rail. Gently pull the pin handle out of this side of the bar and line up the pin with the hole on this side of the rail. Release the pin handle to lock the bar into place.
Step 5
Pull on and push the bar a few times to ensure it is secure.