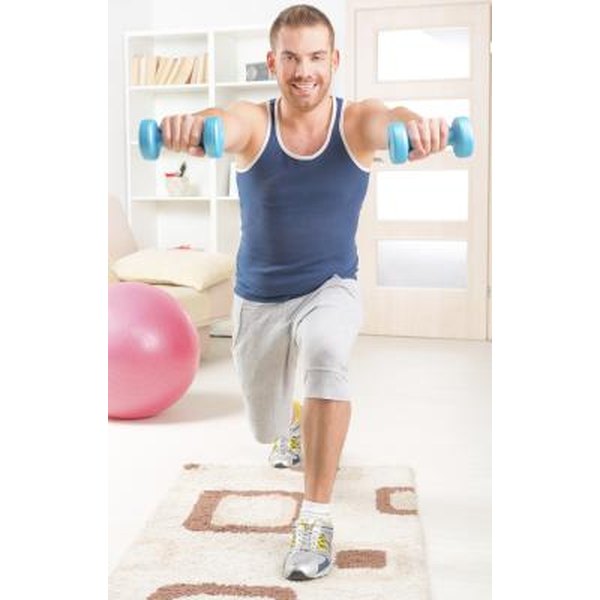 The Total Gym was invented for use in rehabilitation centers to assist in the recovery of physical injuries. The gliding motions were easy on the joints and it provided exercises for every part of the body. Over time, users began to notice that the Total Gym aided in weight loss and increased their strength. The inventors realized that the machine was beneficial to everyone and began marketing it to the general public for use in their home gyms. Assembly of all Total Gym models is a relatively easy process.
Step 1
Place the gym on the floor with the glideboard facing up. Slide the glideboard towards the front crossbar. Lift the gym by holding the top rails and spreading it open at the bottom. It should be about 12 inches apart and should rest on the front and back crossbars.
Step 2
Push the handles to the sides and unfold the gym. Avoid placing your hands or fingers near the pulley. Hold the center of the glideboard at the top and slowly roll the rear rollers out until the gym is flat on the floor. Support the frame to avoid dropping the unit and causing personal injury.
Step 3
Remove the safety pin hitch from the bottom of the vertical column and remove the plastic ties. Pull the spring loaded pin knob. It is located on the left rail. This will release the spring loaded pin. Grab the vertical column while holding the pin and pull the column upright. Release the pin. It should click into place.
Step 4
Place one foot on the back crossbar to hold the gym on the floor. Grab the right or left rail and pull the quick release pin. Slide the rails up the vertical column and release the pin. Turn the knob to the right to tighten.
Step 5
Insert the straight safety pin into the hole on the vertical column below the height adjustment bracket. The pin is located on the height adjustment tube.
Step 6
Assemble the Pilates bar on the other end of the gym. Insert it in the front crossbar. Check to make sure that it is fully inserted.
Step 7
Install the stopper in the bottom of the vertical column. It is located with the miscellaneous accessories. Unscrew and remove the nut on the stopper and insert the stopper in the hole in the center of the back crossbar. Replace the screw and tighten the nut with an Allen wrench.
Step 8
Remove the cap from the vertical column and insert the flip chart holder base. Place the flip chart on the base. The Total Gym is now ready for use. Attach the accessories as needed for various exercises.