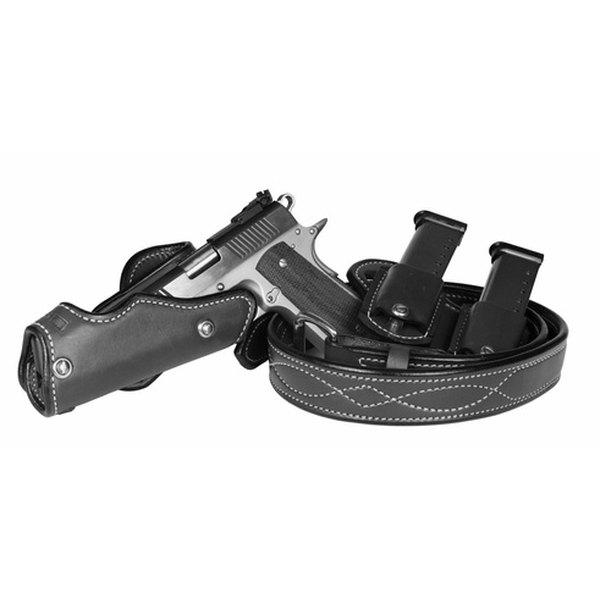 Blackhawk! produces a revolutionary design of holsters that are a favorite among numerous law enforcement agencies. The holsters are made to be extremely durable, highly impact resistant, and offer added security measures such as a handgun locking mechanism. The handgun is removed from the holster by depressing a button on the side of the holster, which keeps law enforcement officials protected from an aggressor removing a handgun easily from the holster during a struggle. Adjusting a Blackhawk! holster for a specific carrying style should be done per manufacturer instructions.
Turn the holster over so you can see the three holster attachment screws from the rear. Use a philips-head screwdriver to remove each screw.
Take the loop off of the holster body. Note the three-hole combinations on the loop. Select the combination of holes that you require for your specific carrying angle. ie., forward, angled, or rear carry.
Place the loop back onto the holster body and line up the loop with the three-hole combination that you chose with the screw holes on the holster body. Replace the screws. Make sure that the loop sits flush against the holster body and tighten all three screws to the same tension.
Remove the two belt attachment screws completely from the loop. Note that the loop doesn't need to be removed.
Pull the loop straps open then place the loop straps over the top of the belt at your desired carrying position. Replace the screws and tighten both evenly.
Put on the belt and holster then pull on the holster to ensure that the holster doesn't slip, turn, or slide around on the belt. A properly secured holster will be secure and unable to move.