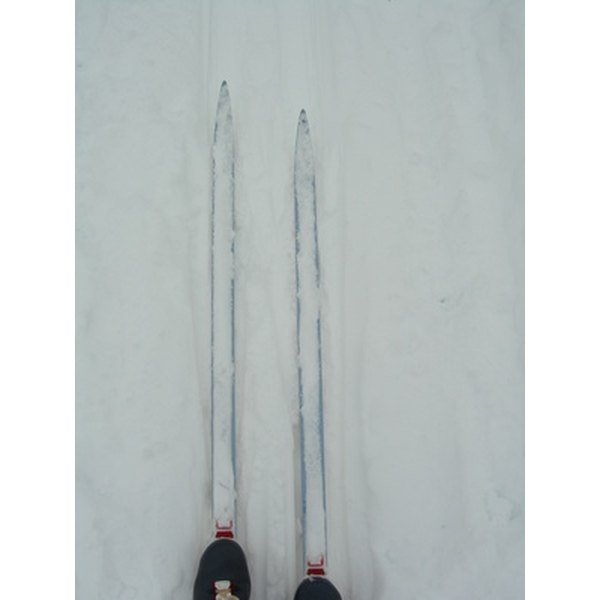 To ensure your safety while you're skiing, it's important that you have your ski boots adjusted properly. It's recommended that you get a professional to adjust them for you. This is easy to do by simply going to the rental shop at any ski resort. If you have some experience with skis, you can do it yourself, but be aware that you may increase your risk of injury this way.
Check a chart to find your DIN number. This number takes into account your height, weight, age, ability level and boot length. Ski shops usually have these charts. When measuring your boot length, use the distance at the longest part of the base from toe to heel.
Turn the screw on the front of your binding to change the DIN to its appropriate setting. You may need to use a screwdriver.
Step into your skis, then slide your rear binding until it creates a tight fit with your boot. You don't want your feet to slip out of the skis when you're on the slopes. Once you have the proper fit, follow Step 2 to adjust the back to the correct DIN.
Make additional adjustments depending on the type of skiing you plan to do (downhill, cross country or moguls), the weather and the makeup of the snow (powder or wet). It's best to ask an employee at the ski resort on the day you plan to head out.