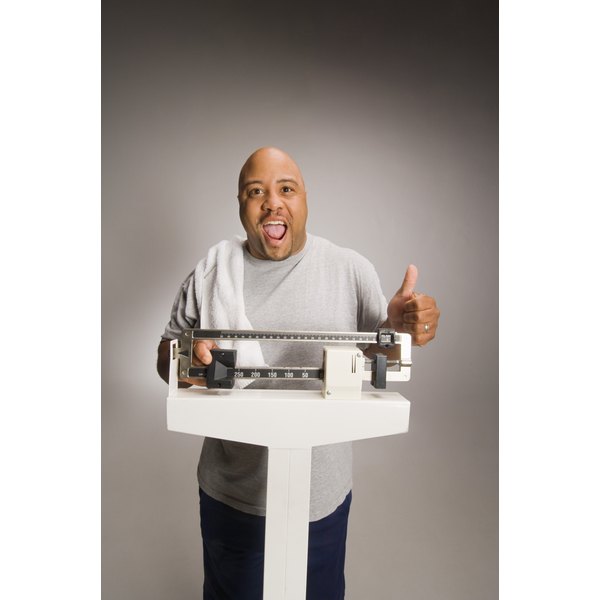 Forskolin is an herb related to mint. The root of the forskolin plant is used in Ayurvedic and herbal medicine to treat a number of conditions, including heart failure, asthma, glaucoma, cancer and obesity. However, evidence supporting the use of forskolin for these purposes is still preliminary and contradictory.
Forskolin and Weight Loss
A study published in the journal "Obesity" in 2005 found that overweight men who were given forskolin twice a day had beneficial changes in body composition, decreasing body fat and increasing bone mass. However, a similar study on the effects of forskolin in overweight women published in December 2005 in the "Journal of the International Society of Sports Medicine" found no weight-loss benefits, although forskolin appeared to help prevent weight gain in the study participants.
Side Effects
Forskolin does not often cause adverse effects in healthy individuals, although it can cause headache, rapid heartbeat and low blood pressure. Forskolin can increase gastric acid, so Drugs.com advises people with ulcers to avoid taking this herb. Diabetics should also avoid forskolin, as it can increase the production of glucose and stimulate the release of lipids.
Safety
Pregnant and nursing women should not take forskolin, as there isn't enough evidence on the safety of forskolin for these women. Forskolin can also interact with certain medications, including blood thinners and blood pressure medications, such as calcium channel blockers, beta blockers and vasodilators. Speak with your doctor before taking forskolin to make sure that it is safe for you.
Considerations
The evidence on the use of forskolin for weight loss is still preliminary. Stick with proven healthy weight-loss methods, which include exercising, limiting portion size and consuming mainly nutrient-dense foods rather than those high in fat or sugar. Losing weight requires you to consume fewer calories than you burn during your daily activities.