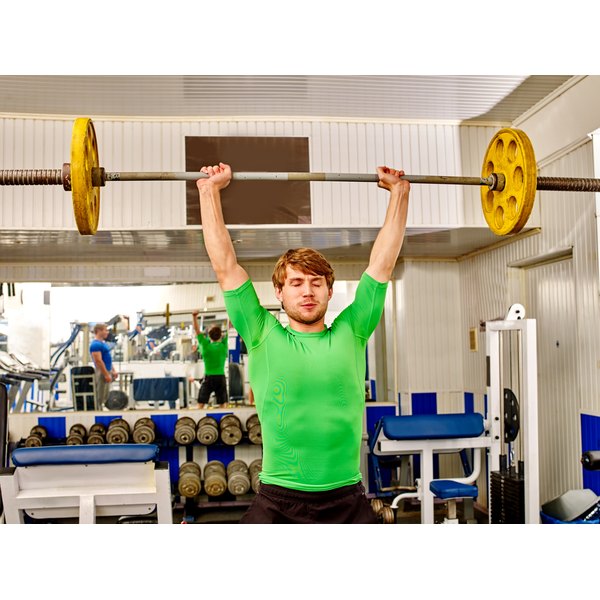 Protein is a vital nutrient that your body uses to build and repair muscle, skin and other tissues, but many protein-rich foods, such as meat and seafood, can be time-consuming and inconvenient to prepare. For this reason, you may find protein-rich supplements such as EAS Myoplex and CytoSport's Muscle Milk to be convenient substitutes, particularly for supporting workout performance. While Myoplex and Muscle Milk can be beneficial, you should consult a doctor prior to use.
Recommended Usage
Both CytoSport and EAS, the company that produces Myoplex, suggest consuming their supplements within 30 minutes following of your workout. CytoSport also suggests that you can use Muscle Milk before bedtime and before exercise sessions. EAS suggests that Myoplex can be used to supplement or replace up to two meals each day.
Flavors
EAS Myoplex is available in six flavors, including chocolate fudge, cookies & cream, strawberry cream and mocha latte. CytoSport Muscle Milk is available in 20 flavors, including dark chocolate, banana creme, cinnamon bun, cake batter and chocolate caramel pecan.
Calories
Myoplex and Muscle Milk are quite close in calorie content, as each serving of Myoplex contains 300 calories, while Muscle Milk contains 310 calories per serving. Because an hour-long weightlifting session burns about 219 calories, both supplements would be suitable for workout recovery, although not ideal for weight loss.
Protein
Myoplex is significantly higher in protein, with 42 g per serving, while Muscle Milk contains 32 g per serving. While protein can be beneficial for workout recovery, the optimal post-workout dose may be as little as 20 g, according to December 2010 research from the "International Journal of Sport Nutrition and Exercise Metabolism".
Fat
Muscle Milk is much higher in fat than Myoplex, as the former contains 12 g, while the latter contains 7 g. Muscle Milk is also higher in saturated fat, with 6 g, compared to just 1 g of saturated fat in Myoplex. The higher saturated fat content in Muscle Milk comes from the inclusion of medium-chain triglycerides, or MCTs. Research from the March 2008 issue of "The American Journal of Clinical Nutrition" suggests that MCTs can accelerate weight and fat loss compared to other types of fat.
Carbohydrates
Myoplex is slightly higher in carbohydrates than Muscle Milk, with 19 g in the former and 18 g in the latter. Carbohydrates fuel your body for exercise, so they can be beneficial when consumed before workouts. Carbohydrates are required for optimal workout recovery.
Fiber
Myoplex is slightly higher in fiber than Muscle Milk. Each serving of Myoplex contains 6 g of fiber, while Muscle Milk contains 5 g of fiber. Fiber is a vital nutrient that can aid in digestion and may also support weight loss, as it promotes feelings of fullness.