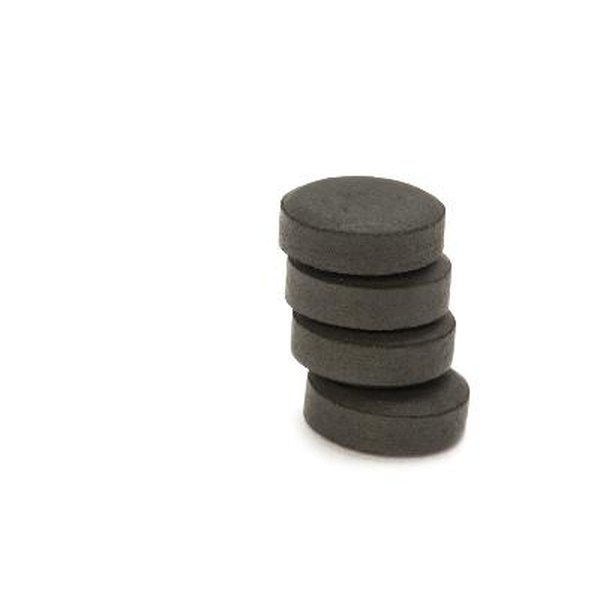 Charcoal has been used in medicine since the ancient Egyptians used it to absorb the odor of rotting wounds, Drugs.com states. Useful for its ability to absorb impurities, charcoal plays an important role in filtering drinking water and treating acute poisoning. Activated charcoal, also known as medicinal charcoal, is a fluffy, fine, black, odorless, tasteless powder without gritty material.
Benefits
In an emergency, activated charcoal can be used to treat certain kinds of poisoning, according to MayoClinic.com. Being extremely absorbent, activated charcoal helps prevent the poison from being absorbed from the stomach and passed into the body. In the case of severe poisoning, several doses of activated charcoal may be needed to treat the victim. Activated charcoal is not effective against poisons that are corrosive agents like lye, strong acids, iron, boric acid, lithium and alcohols. Furthermore, charcoal should not be used to counteract petroleum products such as leaning fluid, coal oil, fuel oil, gasoline, kerosene and paint thinner because charcoal will not prevent these substances from being absorbed into the body.
Side Effects
Common side effects of activated charcoal include nausea, vomiting and constipation, Drugs.com states. Other side effects include bowel obstruction, black-colored stool and a chalk-like taste have also been reported. About 20 percent of patients experience vomiting about 10 minutes after ingesting activated charcoal. One case reports that a patient developed a bezoar or mass in his small bowel that caused an obstruction following the administration of 30 to 60 g of activated charcoal via nasogastric tube every four to six hours for five days.
Proper Use
Activated charcoal is used only for treating some cases of poisoning. Proper doses vary from patient to patient and you must not change your dosage unless your doctor tells you to do so. The powder form of activated charcoal is taken as a mixture of the powder and water with the amount of powder dependent on the age of the patient. For adults and teenagers, a single dose treatment is usually 25 to 100 g, MayoClinic,com states. For children from 1 to 12 years old, the dose is usually 25 to 50 g or the dose may be based on body weight, typically 0.5 to 1 g per kg. For children up to one year old, the dose is usually 10 to 26 g.
Production of Activated Charcoal
Activated charcoal is made from wood or vegetable matter that is oxidized at extremely high temperatures and then treated with various substances such as carbon dioxide, oxygen, air, steam, sulfuric acid, zinc chloride, or phosphoric acid or a combination of these to increase the adsorptive properties of the charcoal, Drugs.com states. These materials serve to remove impurities and reduce the particle size of carbon, thereby increasing the surface area and consequently, allowing for more absorption. One ml of medicinal charcoal that has been subdivided and activated has a total surface area of approximately 1,000 sq. m.