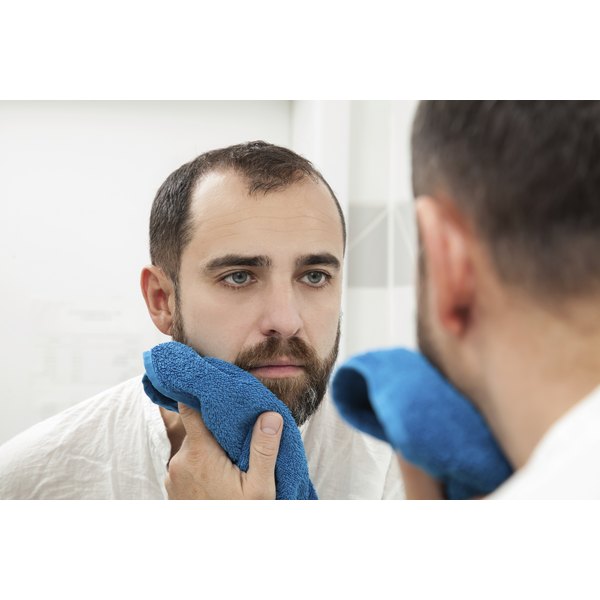 According to the American Academy of Dermatology, acne is the most common skin condition in the United States. Blackheads, which are also known as comedones, are a form of acne. Typically teenagers and young adults battle these unwanted and unsightly skin blemishes, but blackheads but can affect a person of any age.
Breakout Basics
Blackheads are slightly raised, dark bumps at the opening of hair follicles. These are caused when the naturally occurring skin oil, called sebum, mixes with the dead skin cells. This forms a plug in the hair follicle. When the surface of the skin is open, the air causes this plug to become dark, which results in a blackhead.
Are You At Risk?
The risk factors for blackheads are the same as for any other form of acne. Teenagers, pregnant women, women who are near menstruation, and those who have a family history of acne are all at an increased risk of developing acne, including blackheads. Exposure to oily substances that are allowed to remain on your skin, taking medications like cortisone, or friction on your skin are also likely to cause acne.
Skincare Regimen
It's best to wash areas affected by blackheads twice per day with an antibacterial soap. If the area gets oily between washings, you can rinse it off with plain water. Applying over-the-counter anti-acne creams can heal the blackheads. If you get blackheads on skin where your hair touches, such as your face, neck or shoulders, shampoo your hair often to remove the natural and synthetic oils from your hair that may be transferred to your skin.
Complexion Perfection Timeline
Generally, you can expect blackheads to clear up in approximately four to eight weeks after you begin treatment. It is important to start treatment as soon as you notice a blackhead and to continue treatment until your blackheads and other blemishes are gone.
Pimple-Busting Protocols
If your blackheads don't clear up within eight weeks of consistent treatment, you need to see a dermatologist as you may need prescription medications. Don't pick at, squeeze or try to pop blackheads as this may lead to scarring, darkening of the skin called hyperpigmentation and/or infection.