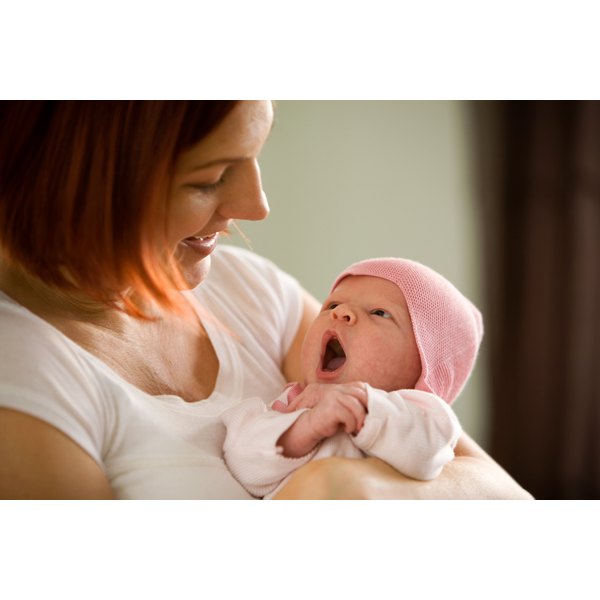 Breastfeeding uses up extra calories, which means breastfeeding moms find it easier to lose the weight gained during pregnancy. You can safely eat whatever foods you like while breastfeeding, but you should maintain a well-balanced diet. Eat a variety of nutritious foods rather than depending on vitamin supplements.
Calories
You should consume an additional 500 calories per day while breastfeeding, for a total of about 3,000 calories per day, according to the American Pregnancy Association.
Nutrition
Calories should come from nutrient-rich foods, advises the National Institutes of Health. Eat three servings of dairy products, 6 ½ ounces of protein-rich foods, three to five servings of vegetables, two to four servings of fruit and 8 ounces of grains, with at least half whole-grain products.
Consideration
Adequate fluid intake is also important for breastfeeding mothers. You should drink about 2 quarts, or 8 cups, of water each day.