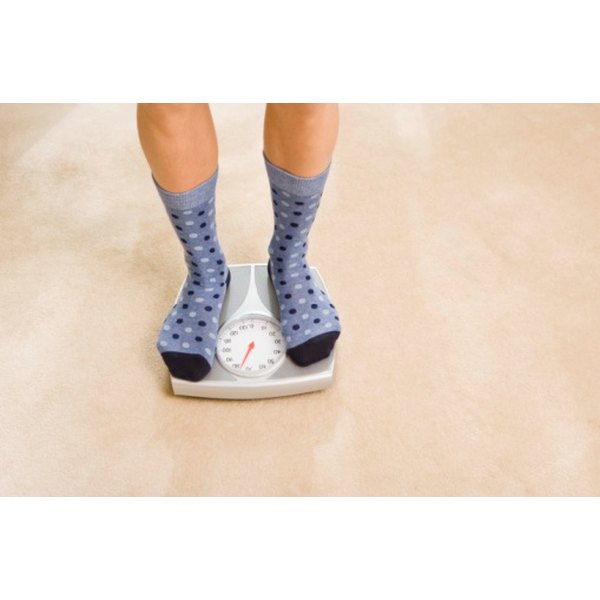 The tropical fruit Garcinia cambogia is the main source of hydroxycitric acid, a form of citric acid promoted as being helpful for weight loss. Research on its effectiveness for weight loss is conflicting, cautions The Doctors at USC, a website associated with the University of Southern California hospitals. Consult a qualified health care provider before taking Garcinia cambogia diet supplements.
Identification
Garcinia cambogia fruit, also called Malabar tamarind, is a traditional food and flavoring in southeast Asia. The sour fruity flavor fits well in Indian and Thai recipes, and also in Latin American dishes. It combines with chili peppers to give recipes a hot and sour character, comments food exporter Tharakan and Company.
How It Works
Laboratory and animal research suggests the HCA in garcinia may have effects on metabolism that are beneficial for weight loss, according to The Doctors at USC. It works by inhibiting the enzymes that convert citrate into coenzyme A, which prevents the body from storing excess calories as fat, explains an article published in the September 1, 2000 issue of the "American Family Physician." Animal research indicates HCA suppresses appetite and decreases food intake, notes the "American Family Physician" article.
Considerations
Research with humans has found mixed results for weight loss benefits when adding garcinia supplements to the diet, as reported by The Doctors at USC. One study found that overweight participants taking 440 mg of HCA three times per day for eight weeks experienced significant weight loss compared with people taking a placebo. Another study resulted in no effect, but the participants were eating a high-fiber diet, and high fiber may inhibit absorption of HCA. The Doctors of USC say it is not clear whether the substance has any benefits for weight loss.
Usage
Some Garcinia cambogia diet supplements are standardized for a specific percentage of HCA. They come in tablets, capsules, soft gel capsules and powders, with recommended dosages of 250 mg to 1,000 mg three times per day. Often garcinia is included with other herbal ingredients. Take the supplement with water 30 to 60 minutes before a meal. As noted by The Doctors at USC, a high-fiber diet may decrease absorption of HCA.
Side Effects
Because research is scant, little information is available on possible side effects when adding garcinia to the diet, cautions eMedTV. Reported side effects have included stomach pain, nausea and headaches. An allergic reaction to this substance is possible, with symptoms of a rash, hives, difficulty breathing or unexplained swelling.