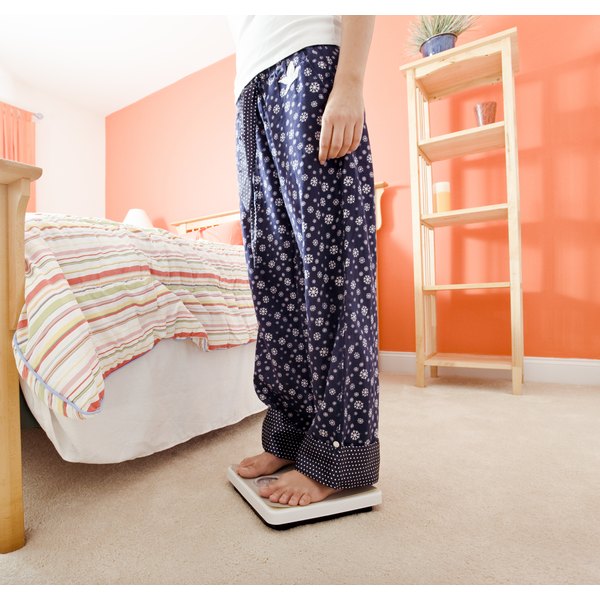 Acai-Trim is a weight loss supplement that contains an extract of the acai berry tree. Acai berry trees are indigenous to Brazil. There are other ingredients in the supplement besides acai berries, some of which can cause side effects. Consult a physician before starting an Acai-Trim diet.
Features
Acai-Trim is a capsule that contains acai berry extract. According to Diet Spotlight the primary ingredient in Acai-Trim is green tea extract. Other ingredients include buckthorn bark, licorice root, fennel seed, goldenseal, psyllium seed, rhubarb bark, gelatin, ginger root and cascara sagrada bark.
Purported Benefits
Antioxidant-rich foods like fruits are an important daily dietary component as a method of natural disease prevention. According to MayoClinic.com, acai berries contain fiber and antioxidants. However, you will not likely reap these benefits from Acai-Trim. Green tea may help increase your metabolism, making it easier for your body to burn calories on its own. Acai berries and the supplement Acai-Trim are used to detox the body and aid in weight loss.
Effectiveness
MayoClinic.com points out that there is no proof that acai berries prevent diseases or aid weight loss. Consuming antioxidants does not combat a specific illness or fat cells. In addition, the acai berries in Acai-Trim are in the form of an extract from the root of the tree, reports Diet Spotlight. Therefore, you will not reap the same antioxidant benefits from taking this supplement as you would by eating the berries.
Side Effects
Diet Spotlight explains that the ingredient buckthorn bark is a laxative. Laxatives are used for patients with gastrointestinal problems such as constipation. Acai-Trim may cause some weight loss due to its laxative effects, but the effects are only temporary. Excessive bowel movements associated with this product may cause dehydration. The green tea extract in Acai-Trim can cause insomnia and jitteriness, especially if you consume other caffeinated products.
Considerations
If you are looking for acai berry products for your health, Acai-Trim may not be an appropriate product. Diet Spotlight states that acai berries is the second to last ingredient in the supplement. Also, acai supplements and other products are pricey. A weight loss plan should involve regular exercise and a healthy diet. If these two components are not enough to help you shed pounds, see your doctor for a diagnosis. Acai-Trim, like other weight loss supplements, is not a miracle solution for unwanted pounds.