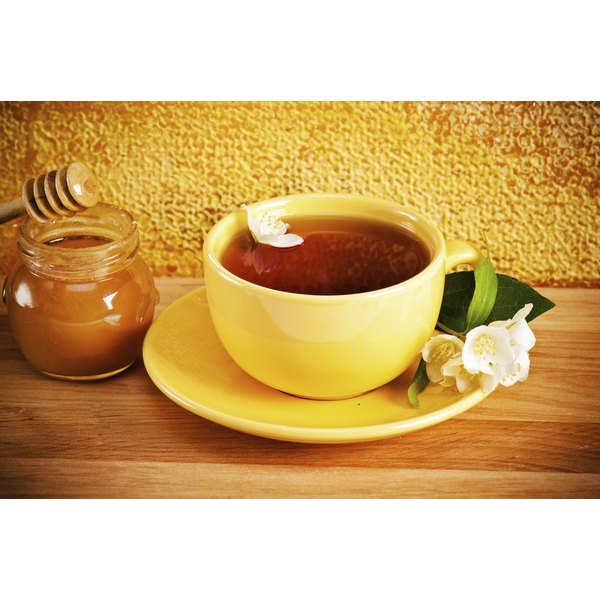 Tea, produced from Camellia Sinensis plant leaves, is a natural drink with no preservatives. Because tea is made of natural herbs and flavors, you may want to add honey to make it a sweet drink.
Tea Calories
Tea, without any additional ingredients, contains no calories.
Tea with Honey
If you use a tablespoon of honey in your tea, you will add 64 calories.
Other Ingredients
Adding other ingredients to your tea such as cream or whole milk can add up to 20 more calories.