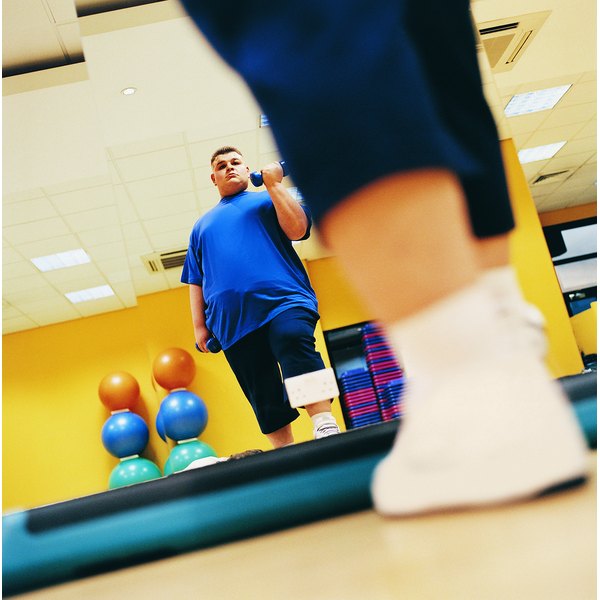 You might need help to jump start your weight loss, and certain diet aids may help you on your journey. Some dieters use Hydroxycut, a diet pill that contains a number of natural ingredients, along with caffeine and other products that may help boost energy levels. The U.S. Food and Drug Administration reports that using Hydroxycut could lead to liver damage, so you should talk with your doctor before beginning a regimen that includes this product, particularly if you have a history of liver disease. If you decide to use Hydroxycut, follow the instructions for use carefully. [Section reference: FDA and Hydroxycut site]
Take one Hydroxycut pill 30 minutes before breakfast, lunch and dinner for the first three days. Drink a glass of water with each pill.
Increase the dosage to two pills taken with a full glass of water approximately 30 minutes before your main meals. Continue this dosage from day four until you reach your desired weight loss goal. If you experience any side effects, you should stop taking the diet pills immediately.
Avoid snacking between meals and in the evening as recommended by the Hydroxycut plan.
Tips
Dietary changes and increasing physical will have the biggest impact on your weight loss journey, and you can make these lifestyle changes while using Hydroxycut. Choose a diet rich in fruits, vegetables, whole grains and lean proteins. With your doctor's approval, add at least 30 minutes of physical activity to your daily routine. You may begin by going for a walk in your neighborhood after dinner and, as you feel comfortable, increase the time or distance you walk and add other activities such as cycling, weights and yoga. [Reference: ChooseMyPlate.gov]
Warnings
Side effects that may occur include yellowing of your skin or the white part of your eye, nausea, vomiting, brown urine and abdominal pain. If you experience these or any other unusual symptoms, stop taking Hydroxycut immediately and contact your doctor. [Reference: FDA]