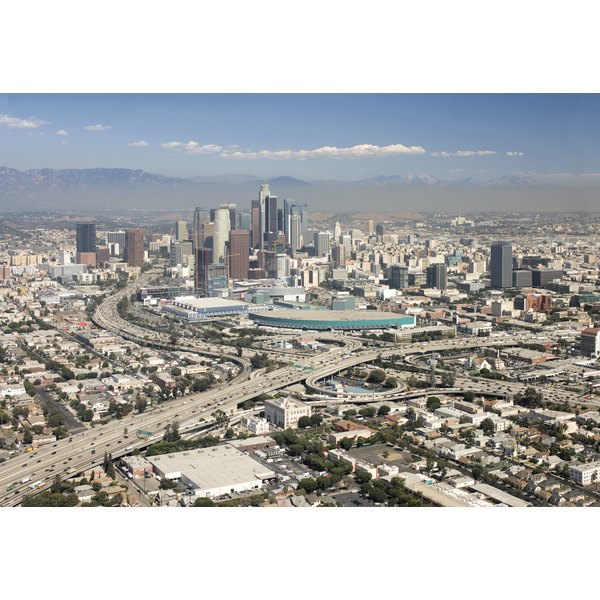 Child custody laws are made by the state, meaning residents of Los Angeles must follow the laws of the state of California when filing for child custody. However, county courts are free to create their own specific procedures that parents must follow before being able to file for custody. Los Angeles County allows parents to submit their own parenting plan to the court if both parents agree to a specific custody arrangement, but mandates mediation and education for parents who cannot come to agreement.
Obtain a Petition for Custody and Support of Minor Children from the Los Angeles County Family Court. If you have difficulty finding the form, ask for assistance from the court clerk.

Fill out the petition in its entirety, supplying all required information. The petition asks for information about your custody preferences and the children involved in the custody dispute. Boxes labeled "Petitioner" refer to you, while boxes labeled "Respondent" refer to your spouse or ex-spouse.

Obtain either the Income and Expense Declaration form or the Financial Statement (Simplified) form. The former is more expansive and is appropriate for any petitioner, while the latter is appropriate only if you have a single income from one employer and no particular expenses you need the court to consider, such as ongoing medical bills.

Fill out the financial form completely, noting all of your income and any particular expenses you need the court to consider. The court will use this form to make child support decisions. Include copies of your most recent three pay stubs or a recent profit and loss statement.

Submit the child custody petition and financial form to the family court. Your spouse or ex-spouse does not have to sign the form unless you are submitting a parenting plan that you both have agreed to.

Attend a Parents and Children Together, or P.A.C.T., educational program offered by the family court. Dates and times for these events are available from the court's clerk. This program is mandatory for any parents who do not submit a parenting plan.

Attend mandatory mediation from the Family Court Services Department if you did not submit a parenting plan. This mediation is free, and pairs a family mediator with you and your spouse or former spouse. This gives you an opportunity to come to a parenting agreement without litigation. If you are unable to come to an agreement, the mediator will instruct you to return to the family court clerk and obtain a date for a hearing.

Attend the hearing and bring any documentation you wish to provide for evidence. Your evidence should include support for everything you intend to assert while making your case for custody. You should also bring financial records, as the judge will determine child support at this hearing as well.

Wait until the judge finalizes his ruling and the court sends you an official order that outlines the custody plan.

Tip

Child custody disputes can be very confusing and challenging, even with the assistance of the family court. Consult an experienced family law attorney before filing your petition for custody to ensure that all of your rights and needs are represented.

Warnings

Failure to follow the parenting plan you agreed to either before submitting a petition or after mediation can subject you to contempt of court charges, kidnapping charges and loss of custody. Do not submit or agree to a parenting plan unless you are sure you want to be bound by it.