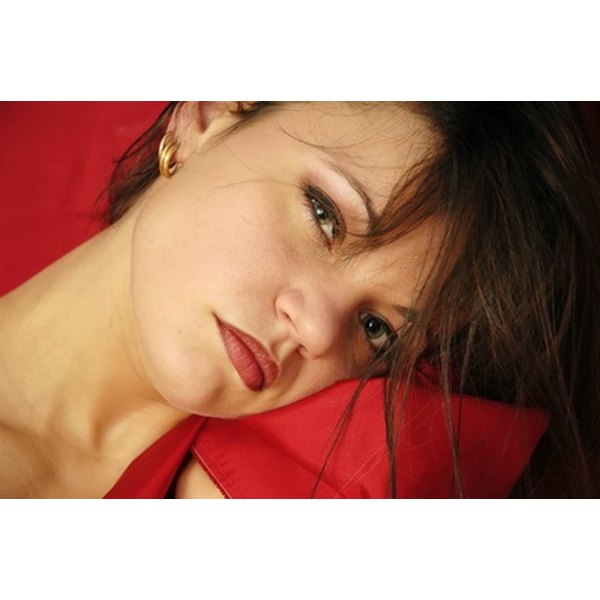 Acne occurs when the pores in the skin becomes plugged with oil, dirt and dead skin cells. Bacteria then thrive on these plugs, causing irritation and inflammation. Hormones may play a role in acne by triggering the production of excess oil, which is why acne tends to appear during puberty. Women may experience an increase in pimples during pregnancy, when starting oral contraceptives and just before or during menstruation. Without treatment, severe acne can lead to social isolation, emotional problems and permanent scarring.
Wash your face with a gentle soap and warm water twice each day to remove excess skin oil. Stay away from harsh soaps and hot water, as these can irritate your skin and make pimples worse.

Exfoliate once or twice each week to remove dead skin cells and unclog pores. Exfoliation is best done with a fine-grained exfoliant or exfoliating sponge. Reduce the frequency of exfoliation if your skin becomes red, sore or if your acne worsens.

Apply an over-the-counter acne cream to individual pimples to speed up healing and reduce inflammation. Products containing benzoyl peroxide work by drying up oil and killing the bacteria responsible for acne-related inflammation. Salicylic acid creams break down pimples and reduce clogged pores.

Women can begin taking birth control pills if pimples primarily occur around your menstrual cycle. The U.S. Department of Health and Human Services explains that birth control pills help get rid of hormonal pimples by calming overactive oil glands and evening out hormone levels. Your acne may worsen when you first begin using birth control pills, but this effect is generally only temporary.

Take spironolactone, a medication that reduces androgen levels in the body. Androgen is a male hormone that stimulates oil production. Side effects of this medication include breast tenderness, irregular menstruation, fatigue and headache. Spironolactone is not for use by men.

Tip

Hormonal acne is sometimes a sign of an underlying medical disorder, such as polycystic ovary syndrome or adrenal hyperplasia, according to the American Academy of Dermatology. If you experience any symptoms in addition to adult acne, such as excessive facial hair, irregular periods or thinning hair, consult your doctor for evaluation.

Warnings

The Mayo Clinic cautions against taking supplements marketed to stabilize hormone levels and treat acne. These products are not approved or regulated by the FDA, which means there is no guarantee they are effective or safe.