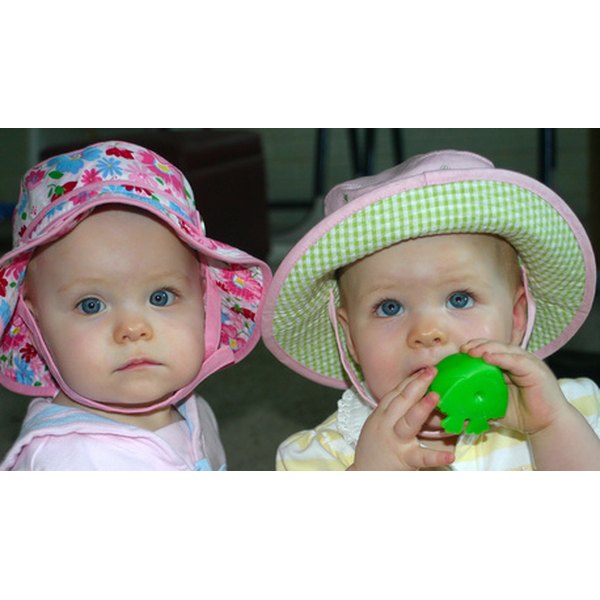 Adopting twins is both an emotional experience and a legally challenging endeavor. Although adoption laws vary slightly from state to state, the process for adopting twins essentially is the same no matter where in the country the case is brought, according to "Adoption Law: Theory, Policy and Practice" by Cynthia R. Mabry. An adoption case is pursued by the prospective adoptive parents in the court in the county where the babies are born.
Request an independent home study. The court clerk provides a list of professionals approved by the court to undertake an adoption home study. Request the home study at least three months before you think you will be in court on your adoption case, because they generally take six to eight weeks to complete.

Obtain a voluntary surrender of parental rights and consent to adoption from both the birth mother and father of the child. No voluntary surrender of parental rights form is needed from a father if he has been absent from the life of the mother during the pregnancy, including not providing financial support to the mother during that time period. You must obtain a separate voluntary surrender for each baby.

Request two petition-for-adoption forms from the court clerk. You must complete a form for each baby.

Fill out the petition forms, following the instructions provided with the forms. The petitions require basic information such as the names of the prospective adoptive parents, the names of the birth parents and basic information about the babies, including the date and location of birth.

Sign the petitions in front of a notary public and return them to the court clerk for official filing. Obtain an adoption hearing date from the court clerk or the administrative assistant to the judge assigned the case.

Appear at the hearing. Provide the judge with the home study. Submit the surrender-of-parental-rights forms to the court as well.

Answer any questions put forth by the court. At the conclusion of the hearing, provided no objection is made and the paperwork is in order, the court approves the proposed adoption.

Tip

An adoption case represents a complicated legal matter, particularly when two babies are involved in the process. Consider hiring a lawyer to represent you in an adoption case. The American Bar Association provides resources to assist you in finding and hiring a qualified lawyer.