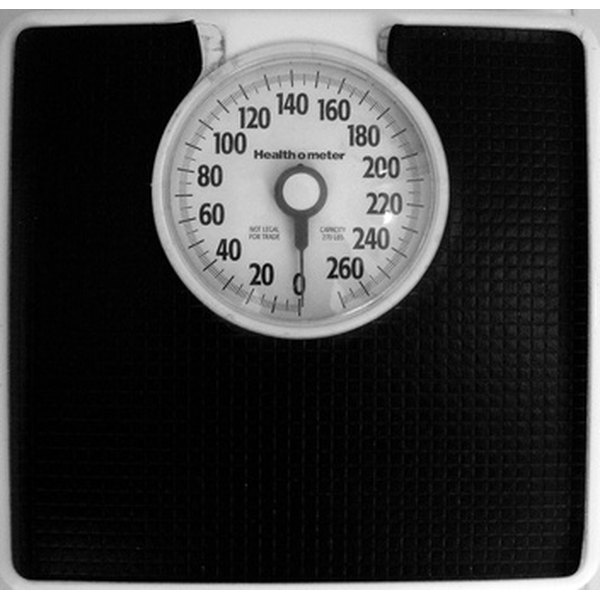 The herb Coleus forskohlii has a long-standing important role in Ayurveda, the traditional medicinal system of India. The chemical component forskolin appears responsible for the health benefits of this plant, according to the Memorial Sloan-Kettering Cancer Center. Forskolin may be helpful for weight management. Consult with a qualified health care provider before beginning any herbal therapy for weight loss.
Benefits
Forskolin shows antibacterial effects in laboratory and animal studies, according to the MSKCC. For instance, mice infected with E. coli and treated with forskolin experienced a decrease in numbers of this bacteria. Forskolin has bronchodilation effects, and research with children and adults indicates it reduces asthma attacks. Forskolin has anti-inflammatory and antiplatelet properties that could have benefits for cardiovascular problems, and it has anti-cancer effects as well. Some appetite suppressant supplements include forskolin or Coleus forskohlii extract, and it may be helpful for overweight people.
Successful Research Results
A study that appeared in the August 2005 issue of "Obesity Research" found that forskolin was beneficial compared with a placebo for overweight and obese men. Individuals taking the herbal component experienced a significant decrease in both body fat and fat mass, with a trend toward a significant increase in lean body mass. These men also experienced increased bone mass while taking forskolin.
Conflicting Results
In contrast, a study published in the Dec. 9, 2005 issue of the "Journal of the International Society of Sports Nutrition" did not find weight loss benefits associated with Coleus forskohlii. Twenty-three overweight women took a trademarked supplement or a placebo twice per day for 12 weeks. Those in the Coleus forskohlii group generally reported less fatigue and hunger. Coleus forskohlii did not appear to help with weight loss, but did show potential for preventing weight gain.
How It Works
Forskolin mainly works by activating an enzyme called adenylate cyclase, according to NaturoDoc. This increases cell levels of cyclic adenosine monophosphate, an important cell-regulating compound. Some health problems are associated with low levels of this chemical compound, including angina, asthma, high blood pressure, eczema, psoriasis and obesity. Laboratory studies show forskolin stimulates the breakdown of fats in fat cells, as noted by NaturoDoc, a process known as lipolysis.
Usage
Forskolin is available in tablets and liquid form in a variety of dosages, as noted by Ray Sahelian, a physician who specializes in natural supplements. The most common supplement dosages include 50 mg Coleus forskohlii standardized for 18 percent forskolin, and 125 mg Coleus forskohlii standardized for 10 percent forskolin. Sahelian explains that research is insufficient for determining dosages for specific health conditions.