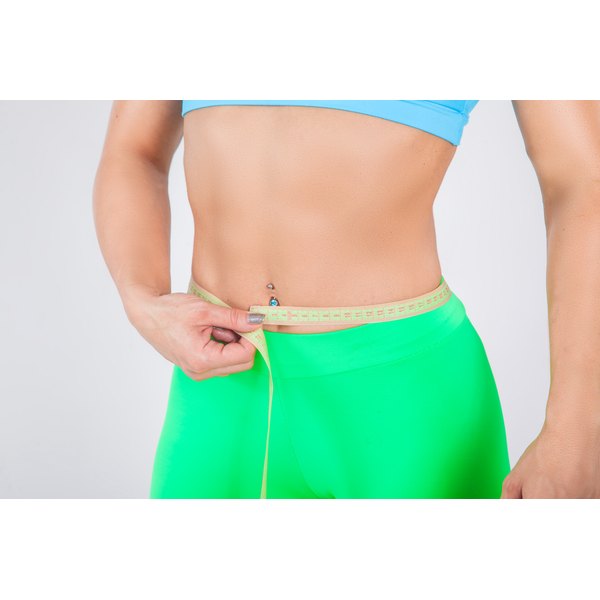 While there are many weight loss products available on the market, most are designed to be used by a vast audience. Unfortunately, this means they aren't tailored to your specific needs. You might find that a weight loss supplement designed specifically for women provides you with better results. These supplements take into account differences between women and men, and may be formulated to work with your hormones to provide efficient, safe weight loss. Before using any supplements, be sure to consult a medical professional.
Nutrex Lipo 6 Hers
Nutrex has a number of weight loss products on the market, and Lipo 6 Hers is the brand's female-only product. The supplement is designed to have two phases of effects--one that begins right away and one that is delayed for a few hours. This design may sustain fat-burning effects all day. According to Nutrex, Lipo 6 Hers is adjusted to the tolerance levels of women and won't result in the feeling of overstimulation. The product contains a number of ingredients purported to increase weight loss, including yohimbine, synephrine and hoodia. According to a 2009 study from the journal Tropical Animal Health and Production, hoodia can decrease fat in chickens. However, human studies are limited. If you are pregnant or breastfeeding, don't use this product. You should talk to your doctor before using unregulated supplements.
iSatori Curvelle
Curvelle is another product that eschews high levels of harsh stimulants to make it more suitable for women. The product does contain stimulants, but not many--caffeine and green tea extract are included, but yohimbine, guarana and other stimulants are not. Curvelle contains cinnamon extract to help to control blood sugar levels and reduce food cravings, as well as raspberry ketone to prevent fat deposition. According to an April 2010 study from the journal Planta Medica, raspberry ketone supplementation decreases accumulation of fat and increases fat burning in conjunction with a high fat diet.
AllMax Rapidcuts Femme Drink Packets
Rapidcuts Femme Drink Packets offer a unique spin on fat-burning products. These packets mix with water to provide a tasty way to lose weight on the go. The Rapidcuts Femme Drink Packets contain a number of stimulants, including caffeine, green tea extract and yerba mate to increase your metabolic rate. This product also contains cinnamon extract for blood sugar control and banaba extract to aid in weight reduction. Though not a stimulant, banaba extract may assist in weight loss. A 1999 study in the Journal of Nutritional Science and Vitaminology found banaba extract could lower blood lipid levels and decrease body weight and body fat.