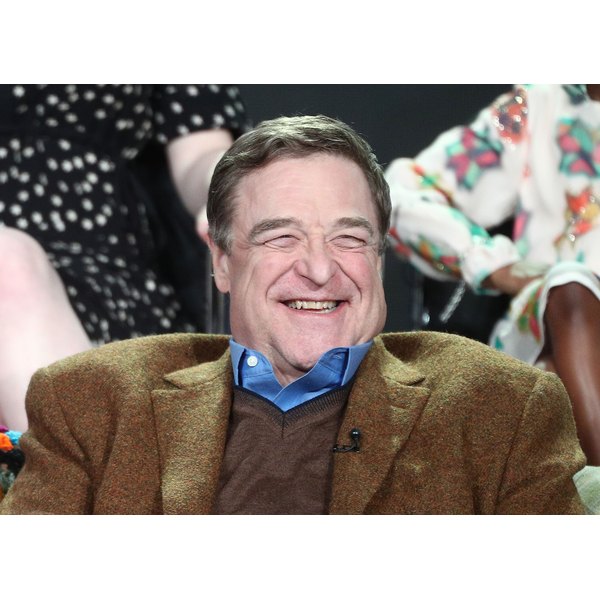 After struggling with his weight for many years, John Goodman is looking and feeling healthier than ever. The secret to maintaining his more than 100-pound weight loss isn't some trendy diet or spending every free moment on a stationary bike: He just eats in moderation and moves a lot. Who woulda thunk it?
"It was basically just portion control and [telling myself] 'I don't need it,'" the 65-year-old explained to AARP magazine about his transformation. "I was just shoving everything into my mouth."
While he has lost a good deal of weight, Goodman hasn't lost his sense of humor. "But I don't want to be an example to anybody when the weight comes thundering back on — when I start eating Crisco out of the can with a spoon and a side of confectioners sugar," he quipped.
Goodman, like nearly 65 percent of dieters, is a self-proclaimed yo-yo dieter who got stuck in the nasty cycle of losing weight and gaining it back. He knew he had to do things differently this time if he wanted it to stick.
"In the old days I would take three months out, lose 60 or 70 pounds, and then reward myself with a six-pack or whatever and just go back to my old habits," Goodman revealed during an appearance on ABC's LIVE with Kelly and Ryan last week. "This time I wanted to do it slowly. Move, exercise. I'm getting to the age where I can't afford to sit still anymore."
He admits he's unsure of the exact amount of weight he has lost because he didn't even weigh himself. However, he does explain that maintaining his heavier figure took a surprising amount of energy.
"I know it sounds sappy, but it was a waste," he said. "It takes a lot of creative energy to just sit on your ass and figure out what you're going to eat next. I wanted to live life better."
There was also an emotional component to his overeating — and drinking. "I was in pretty bad shape when I left 'Roseanne,' to be honest. I had a lot of resentment. I just didn't care. It was a terrible character fault of mine," Goodman, who has been sober for a decade, told AARP. "I always wanted more of something. There was an emptiness inside me. I still have it, but I know what it is now. You recognize it and go, 'There it is.' You don't have to fill it with another pork chop or a drink."
"For me it was probably just a fear of not being good enough, not being worthy of what I was getting, maybe survivor's guilt from having grown up poor. But then, after 10 years and the fact that I was sober, I started looking back fondly and realized how lucky I had been — and I really feel that now."
You can see Goodman's impressive transformation when the "Roseanne" reboot premieres on March 2. Here's hoping he keeps up the positive healthy changes!
What Do YOU Think?
Are you impressed by John Goodman's weight-loss transformation? Do you have experience with yo-yo dieting? What do you think the key to long-term weight loss is?