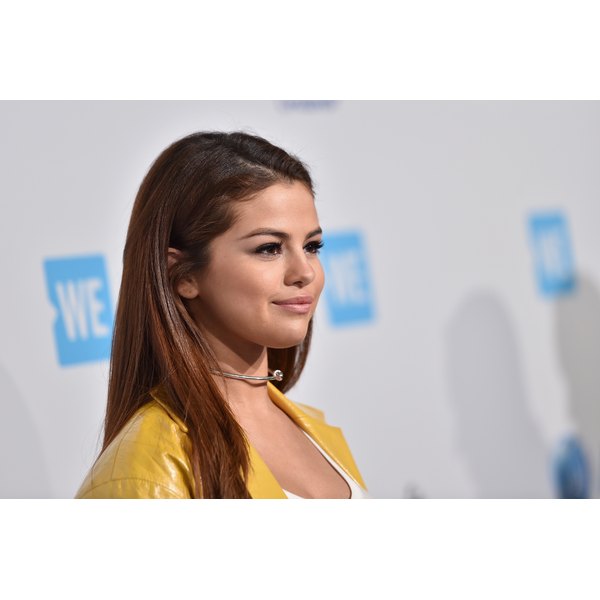 Selena Gomez is one of the most popular young stars in the music industry, with an Instagram account that sets the record for the highest number of followers (126 million and counting). Despite the high level of scrutiny of her personal life, Selena has managed to keep a pretty huge event secret over the summer: She had a kidney transplant as a result of her long-term struggle with lupus.
The star shared news about her health crisis in a poignant Instagram post in which she explained why she had been keeping such a low profile over the past few months. The post featured a photo of herself with her best friend and kidney donor, Francia Raisa, both in hospital beds holding hands and staring affectionately at each other, as well as two accompanying photos of her post-surgery abdomen.
"I'm very aware some of my fans had noticed I was laying low for part of the summer and questioning why I wasn't promoting my new music, which I was extremely proud of," Gomez explained. "So I found out I needed to get a kidney transplant due to my Lupus and was recovering. It was what I needed to do for my overall health."
Lupus is an autoimmune disorder in which the body's immune system mistakenly attacks body tissues and can cause serious damage to the skin, kidneys, lungs, joints and other body organs.
Gomez, who first opened up about her struggles with the autoimmune disease in a 2015 interview with Billboard, previously underwent chemotherapy while the rest of the world thought she was locked away in a drug and alcohol rehab center. "I could've had a stroke," she told the magazine at the time. Over the years she has also confessed that because of the condition, she has had to deal with anxiety and depression.
While she has yet to reveal exactly why she opted for a kidney transplant, Robert Montgomery, M.D., director of the Transplant Institute at NYU Langone Health (who has not treated Gomez), told People that it is totally common for people with immune diseases, such as lupus, to suffer severe kidney damage — even to the point that one or both need to be replaced.
"Not every patient who gets lupus ends up with kidney failure, but some do," he said. According to the Lupus Foundation of America, about 50 percent of those with systemic lupus (the most common form) will have a major organ affected.
Just because Gomez underwent the surgery does not mean her kidney was failing and she was anywhere close to needing dialysis, explains Montgomery. It could have been a preemptive kidney transplant, meaning she opted to have the procedure before she got to that point.
He also points out that Gomez is likely in good health, because most doctors "won't do a kidney transplant until a patient's lupus is in remission." While lupus flare-ups can still happen when patients are in remission, he maintains it is possible for them to "lead a totally normal life" while taking immunosuppressant drugs for the rest of their lives.
The bad news? Gomez may need another transplant in the future. While live donor transplants are known to last twice as those coming from a deceased donor, it is common for younger people to need another transplant eventually.
And the good? The recovery time for a kidney transplant is about six weeks. "People can go back to their normal lives pretty rapidly — whether that's going on tour or whatever they were doing before — and their outcomes are really very good," he explains.
For more information regarding lupus, head over to the Lupus Research Alliance website.