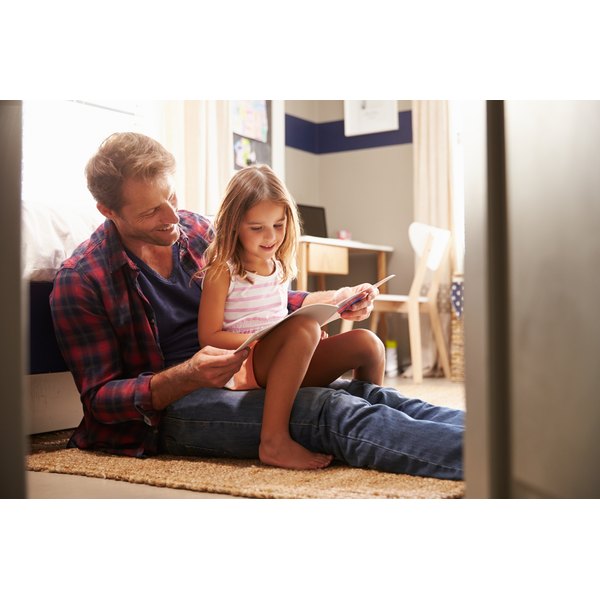 Most state child custody guidelines give equal preference to the mother and the father in child custody cases. In reality, it is more difficult for the father than the mother to be awarded custody of his child or children because many courts favor the mother in child custody cases. However, courts do their best to decide what is best for the child or children.
Background
Hiring a competent attorney who is knowledgeable and experienced in child custody law is an important first step. However, since your ex-wife has probably retained a competent lawyer as well, you will need more advantages on your side.
Make sure that your personal situation allows you to provide for your children, and that your lawyer will be able to prove this to the court. Your lawyer will provide the court with details on how the home you will provide for your children will be better than the home your ex-wife can provide. Factors that reflect this include your income, your job stability and the number of bedrooms in your home.
The court will not only be concerned with how well you can provide financially for your children, but it will also be concerned with which parent has been the primary caregiver of the children. This issue is important to the court because the well-being of your children is dependent on things like who puts the children to bed at night and wakes them in the morning; who helps them perform daily activities such as bathing and dressing; and who takes them to the doctor and plans their activities. The court wants your children's lives to be changed as little as possible after the divorce.
Focus on the strengths and advantages you have in your child custody case, but make sure your lawyer is fully aware of your weaknesses. Your ex-wife's attorney will surely know of your weaknesses and past mistakes and will stand ready to exploit them in court. Be candid with your lawyer about both you ex-wife's weaknesses and strengths. Your attorney will need to devise a strategy to emphasis her weaknesses and downplay her strengths to the court.
Choosing an Attorney
Since one of the main factors to being awarded child custody is the choice of a competent attorney, spending time choosing this person is an important step. Choose a lawyer who is both experienced in and knowledgeable about child custody. The lawyer should have argued child custody cases in court, and preferably one who has previously already won a child custody case for a father.
An experienced attorney should advise you of your rights as a father. The lawyer should also be willing to be honest with you about your chances of being awarded custody of your children.
Considerations
If your ex-wife currently has custody of your children, the court will most likely be reluctant to change the custody to you in order to avoid disrupting your children's lives any further.